ARTIST IN RESIDENCE
_
JEAN-CHARLES DE QUILLACQ
Born in 1978, Parthenay (FR). Lives and works in Sussac (FR) and Zurich (CH).
jeancharlesdequillacq.com
Jean-Charles de Quillacq studied art at the National School of Fine Arts in Lyon, at the Weißensee Kunsthochschule in Berlin and was a resident of the Rijksakademie in Amsterdam in 2010 and 2011. He develops a set of sculptures, both organic and abstract, conceptual and fetishistic, which he shows most often according to exhibition protocols that invite guests to take part.
He has produced several performances, Fraternité Passivité Bienvenue, Palais de Tokyo (cur. Jean-Christophe Arcos, 2016), What I feel reproduced, Tôlerie, Clermont-Ferrand (cur. Josselin Vidalenc, 2017), Your hands in my shoes and Le Remplaçant, both at La Galerie, center for contemporary art in Noisy-le-Sec (curators Vanessa Desclaux and Emilie Renard). His work has been shown at Fondation d'entreprise Ricard as part of the exhibition Humainnonhumain (cur. Anne Bonnin, 2014) and in the solo exhibitions Four Works in a Rectangle, Rote Fabrik, Zürich (cur. Maya Minder, 2012), Je t'embrasse tous, Marcelle Alix Gallery, Paris (2016), Getting a Younger Sister, Thinking To Myself, Swiss Art Awards, of which he is one of the winners, Basel (2017) and recently in duo with Hedwig Houben, My Tongue Does This To Me, La Galerie, CAC of Noisy-le-Sec (cur. by Emilie Renard, 2018).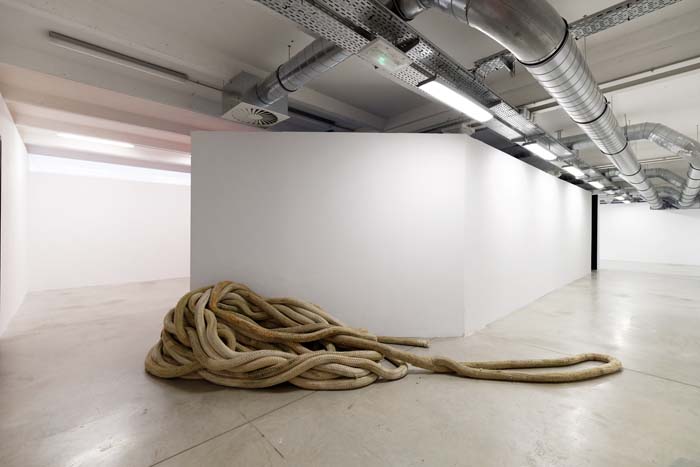 Jean-Charles de Quillacq, She makes love with her husband, she thinks of her in-laws, 2016, courtesy Galerie Marcelle Alix, Paris. Exhibition view, Vos désirs sont les nôtres, Triangle France, 2018. © Aurélien Mole

Jean-Charles de Quillacq, Ma langue me fait ça, 2017-2018, production La Galerie, Noisy-le-Sec. Courtesy de l'artiste et de la galerie Marcelle Alix, Paris.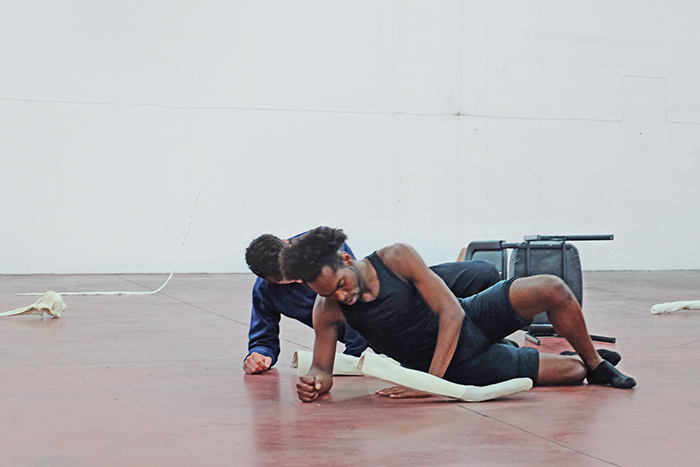 Jean-Charles de Quillacq, Ce que je me sens reproduit, 2017, performance, La Tôlerie, Clermont-Ferrand.