2014 ARTISTS IN RESIDENCE
_
FROM JANUARY TO APRIL 2014
.feat
Resident's exhibition
ISAAC CONTRERAS
Born in 1984, lives and works in Mexico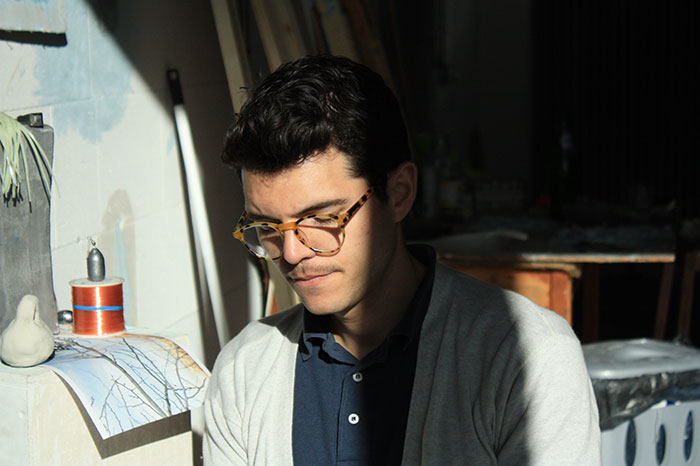 Isaac Contreras, view of studio, february 2014 © Photo Chloé Curci
ÉLÉONORE FALSE
Born in 1987 lives and works in Paris.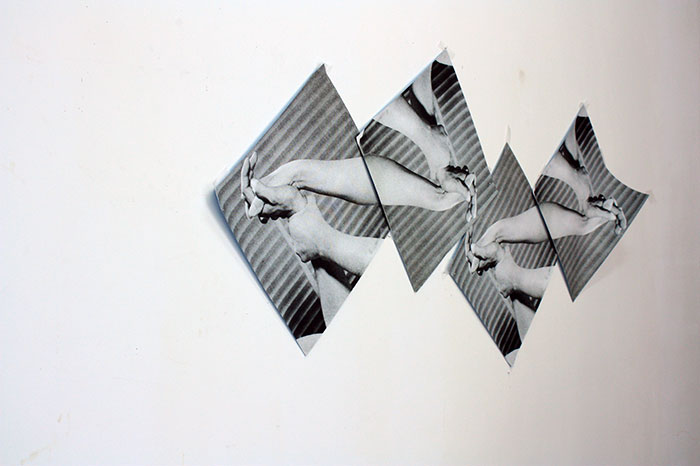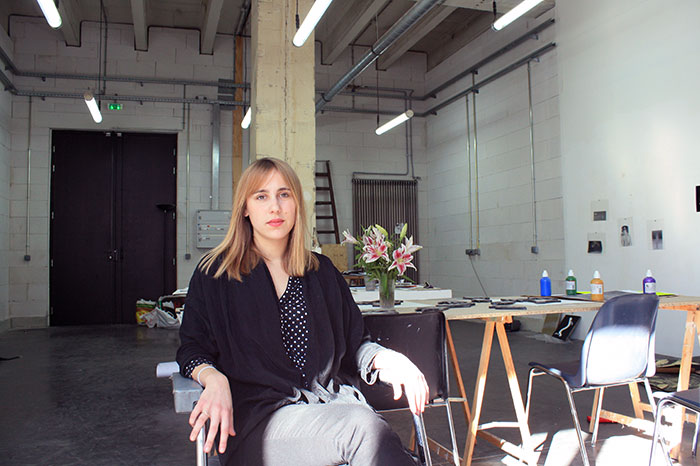 Éléonore False, view of studio, february 2014 © Photo Chloé Curci
THOMAS KOENIG
Born in 1983, lives and work in Vevey, Suisse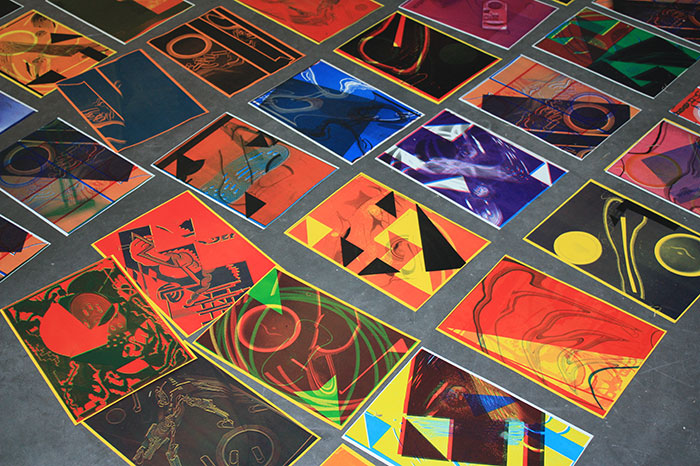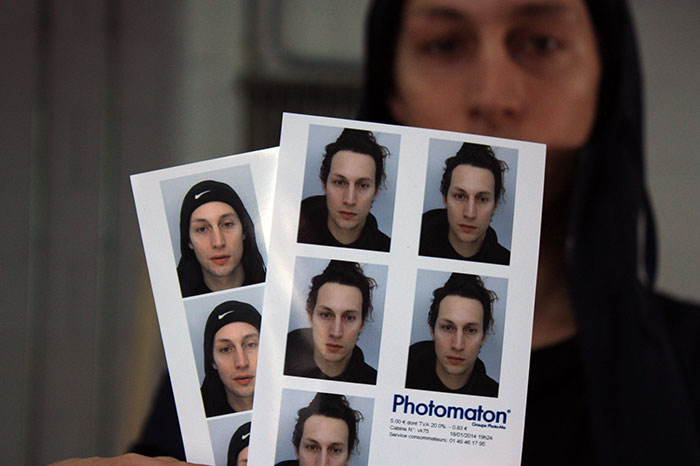 Thomas Koenig, view of studio, february 2014 © Photo Chloé Curci
_
FROM MAY TO JULY 2014
IOSU ARAMBURU
Born in 1986, Lima, Pérou
http://iosuaramburu.com/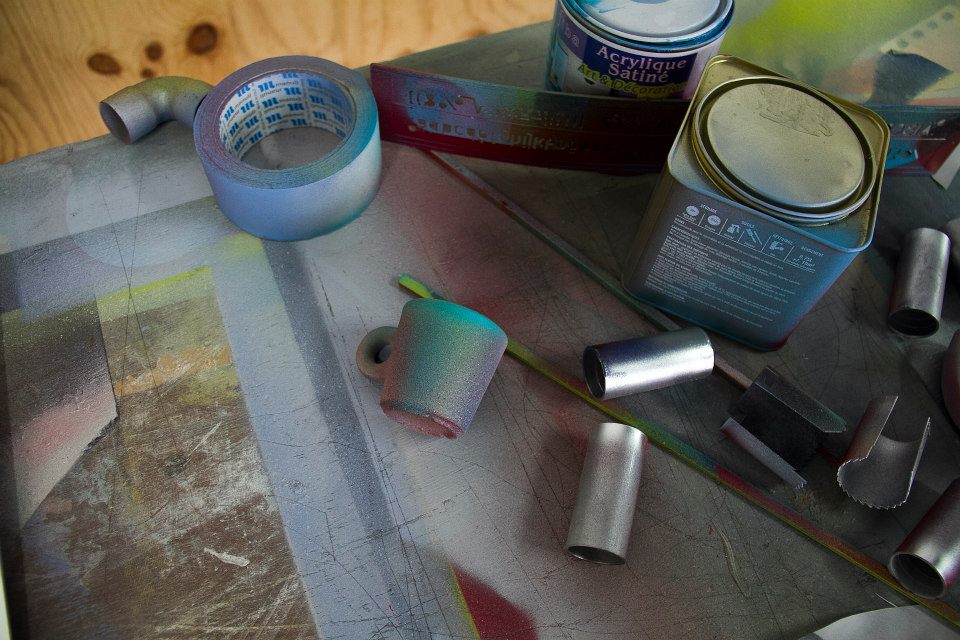 View of studioTriangle France, June 2014 © Photo Chloé Curci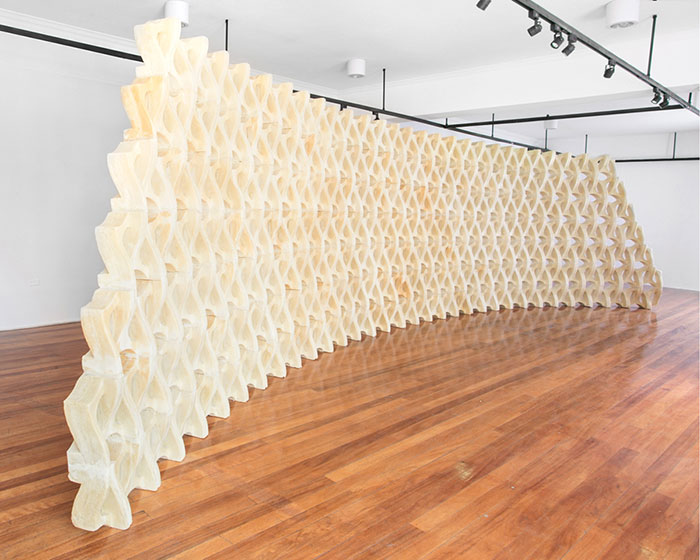 "Abstract sculpture" 2014 Polyurethane foam 1150 x 270 x 150 cm. Photo: Sebastián Abugattas
My practice is centred on an exchange of glances between modernity and its internal conflicts. I work with archival images and texts mainly about the modern architecture boom of the 1940's and 1950's in Latin America and especially in Peru. I try to make these images collide with each other; producing a series of new relationships that seek to reveal hidden aspects of the official speeches that loaded each image.
Iosu studied painting at the school of arts of the Pontificia Universidad Católica in Peru. He has shown his work in international exhibitions and art fairs. Among other prizes, he has won the Arcos Dorados Latin American painting contest during the ArteBA fair 2012 in Buenos Aires. He has been involved in several curatorial projects, mainly with artists of his own generation. He lectures at the Corriente Alterna school of visual arts. He lives and works in Lima. He is represented by 80M2 Livia Benavides Gallery, Lima.

MARIE MICHELLE DESCHAMPS
Born in 1980, Montréal. Lives and works in Glasgow, Royaume-Uni and Montréal.
http://www.mmdeschamps.net/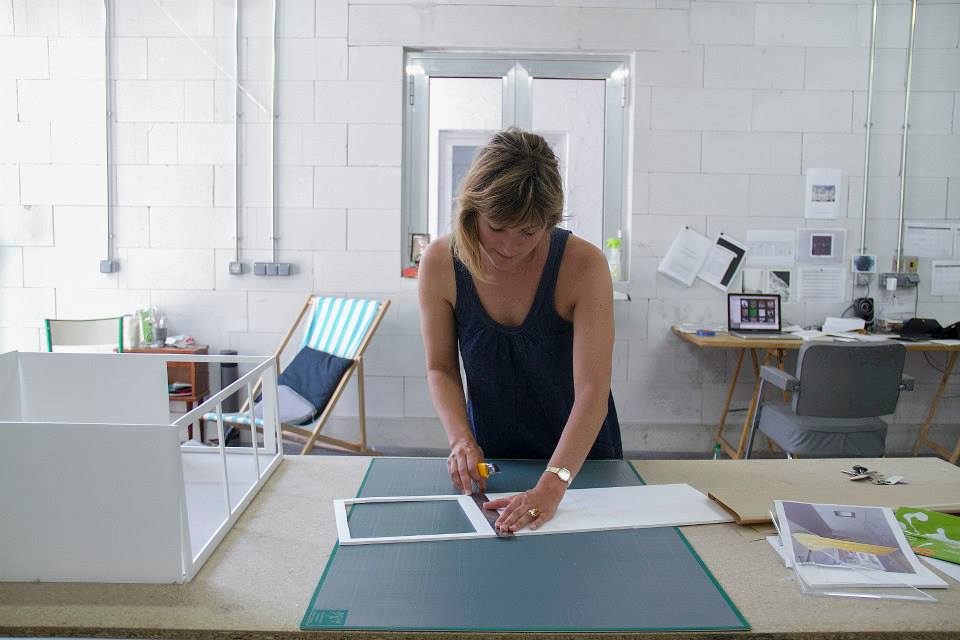 View of studioTriangle France, June 2014 © Photo Chloé Curci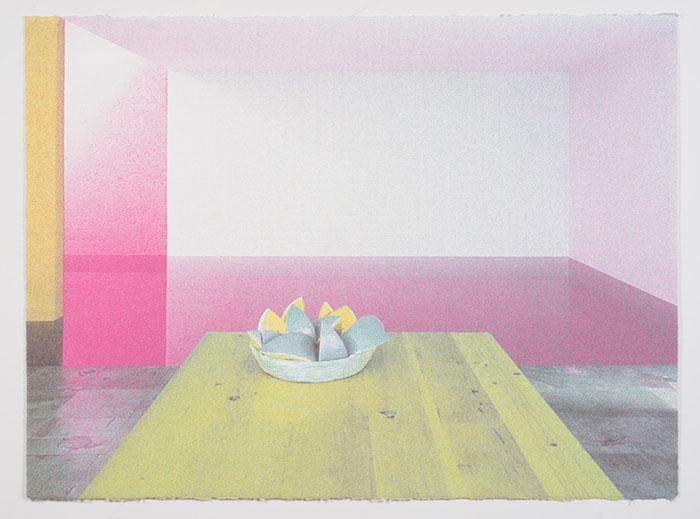 Marie-Michelle Deschamps' work explores the problematic nature of signification, as well as the fragile boundaries that organize the world. From letter to word, from word to image, and from book to object, her installations recall, allude to, and deconstruct language as a means of investigating the relationship between words and objects. More specifically, she interpret and manifest the gaps between language and text as lived physical experience. her installations are strange settings where sculptures and images dialogue in immersive ambiguous environments that are always accompanied by a written component where she presents metaphorical instructions that could potentially influence the experience of the viewer.
Marie-Michelle Deschamps (b. 1980) lives and works in Montreal and Glasgow, UK, where she graduated with an MA from the Glasgow School of Art in 2012.
Recent exhibitions include a two person presentation at the Sunday Art Fair in London, UK with Galerie Gregor Staiger, Zurich (2013); Valise, BQ, Berlin (2013), Germany; Routine Investigations, a duo with Justin Stephens at CCA Glasgow (2013); Standard, David Dale Gallery, Glasgow (2013); Master Readings, Espace Saint-Valentin, Lausanne, Switzerland (2013); Don't leave me this way, Kunstlerhaus Bethanien, Berlin (2012); Life-Size, articule, Montreal, (2011). Deschamps has upcoming solo exhibitions at Collective Gallery, Edinburgh; Galerie Gregor Staiger, Zurich; and Battat Contemporary Montreal, all in 2014. In November 2013, she was the artist in residence at Studio Voltaire, London.
LAUREN TORTIL
Born in 1986, live and work Lyon.
http://www.laurentortil.com/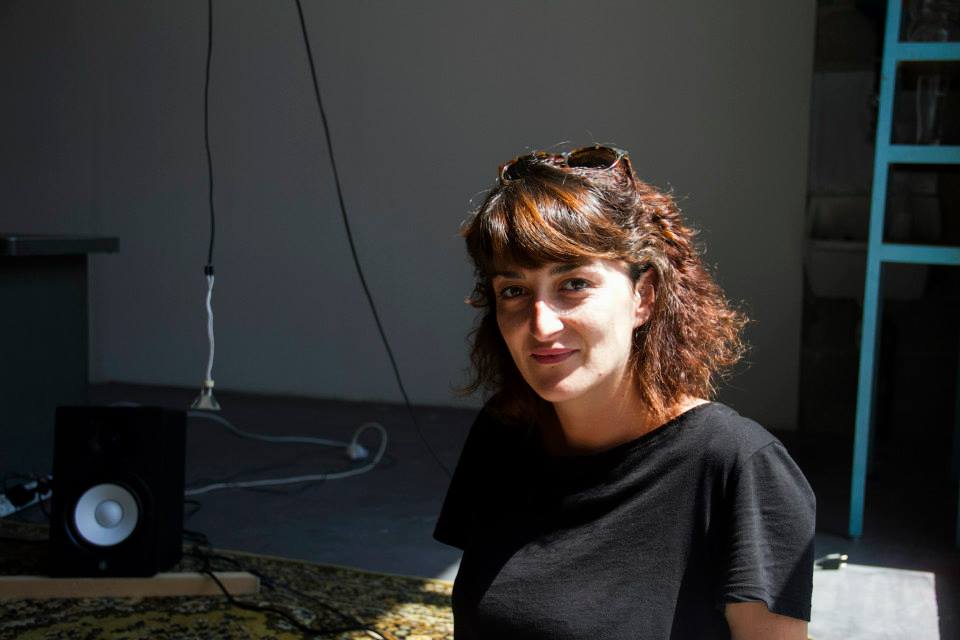 View of studioTriangle France, June 2014 © Photo Chloé Curci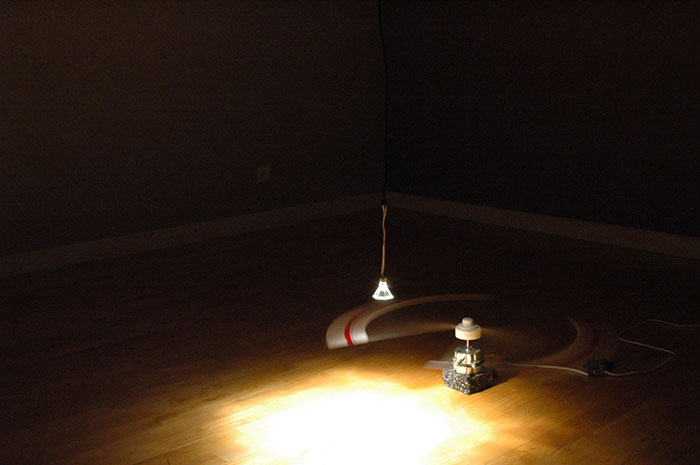 - Tu l'entends? - Qui? - Cassandre. (2014)
I wander. From a known place to another indistinct. There is always a starting point, a first breath and a crossing area : physical and mental experiences to share. It is not so much the end point that is important, but rather the perception of changes ; if I anticipate results following a defined path, I also wish to fore-take unpredictable trajectories. Aspiring for a goal and in the process awaiting the unexpected.
The unforeseen I am describing is best found in the unpredictability of sound, my material of choice. In fact, sound and its manifestations can rarely be controlled, and I search for the uncontrollable. The only power I give myself over the material is the power to create and define thedispositf, the installations or the listening situations to create some co-existences : a dynamic relationship between the space and the sound emitted and the perceiving bodies of the audience-actors in their own listening. What are the forms that we should propose for allowing a collective listening experience ? How can we make this personal experience a public one and how can the public encounter become distinctly personal? What approach to spaciality would allow the sound, the space and the listener to enter an active relationship and tend to a social event ?
My practice stems from readings gleaned along the way. From architectural acoustics, musicology to political philosophy, I take, I assemble, build, dream and test awaiting for meaning to emerge. I select space (or create it) for its symbolic, physical and acoustic qualities. Then, I opt for the sound source as initial presence, the action that I inflict it (permutation, transposition, relocation ...) and channels capture and transmission. Once the arrangement written, scenarios remain open and by the magic of the phenomenon, the sound rebuilds the space, the space contains the body, the body affects the sound and I tell stories : the sound is embodied and the author disappears - while the sound wanders. From a known place to another indistinct. There is always a starting point... [feedback]
After her diploma at Hear in 2010 in Strasbourg, where she hovers between two disciplines : sound art within the Phonon workshop led by Philippe Lepeut and design with Pierre Doze, she lefts France to integrate the Bezalel Academy of Art and Design in Israel / Palestine. There she directed research on the political nature of art and design. Back in France in 2011, she attended the Ensba Lyon, where she graduated with honors in 2013. She has participated in several group exhibitions, including Imaginez maintenant at the Pompidou Center in Metz, Vortex tour at la Chaufferie (Strasbourg), Barbur performing and Lost in the bubble in Israel / Palestine, and more recently at Sunset residence forExiste-t'île? with the group Manuel.
_
FROM SEPTEMBER TO DECEMBER 2014
EVA BARTO
Born in 1987 in Nantes, Lives and works in Paris
evabarto.net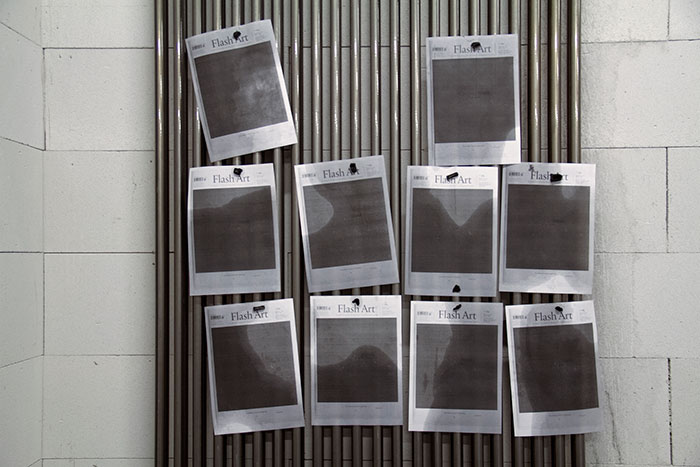 View of studio Triangle France, November 2014 © Photo Chloé Curci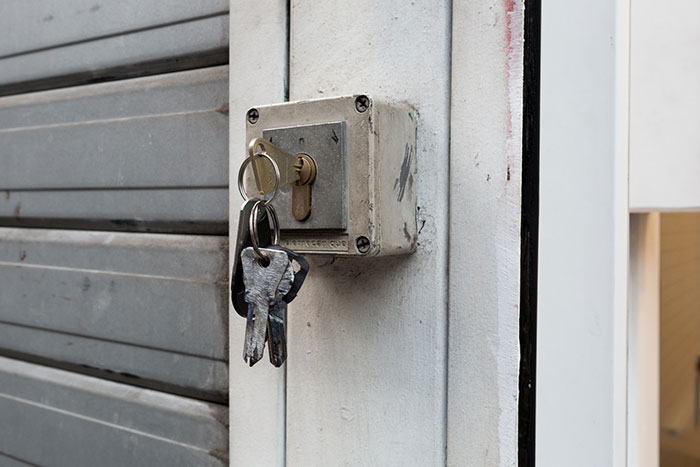 Trafic, 2014, clef affinée pour trousseau.  Puces de Saint Ouen, Stand 124, La Gad, Galerie Arnaud Deschin. © Photo: Romain Darnaud

PIERRE FISHER / JUSTIN MEEKEL
Born in 1983 in Paris, Born in 1986, lives and works in Paris.
From the Villa Arson and from the ENSAPC, Pierre Fisher and Justin Meekel decide in 2008 to form a duo which has give rise to several projects of publishing, performances and exhibitions. It is by means of the magazine Verdure - a project of edition that invited artists to work with internet images - that they began to work together.
In 2009, they proceed to an updating of the Guide of René Alleau's mysterious France of 1966: Verdure tour 2009 - Of Mysterious France, a itinerant project of edition which crossed all France. They collect then, like investigators of everything and nothing, prosaic facts and new mysteries.
Their performance, holds at first of the meeting as well as some continuous manufacturing of an edition(publishing) (8 booklets published from July 8th till August 13th) which will allow them, by the game of gift/ against gift , to favor the exchange with the met people.
Far from the scientific rigor to which their predecessor René Alleau could call yourself, they get away from the "systématisme" of some of the "artists-ethnologists" (such as Jeremy Deller and Alan Kane) who were able to inspire them. They lead their incursion in rurality with the biggest seriousness according to a heuristics of the drift the key precept of which could be: "opportunity makes the thief".
This project was presented on the occasion of INSIDERS to the CAPC of Bordeaux in 2010.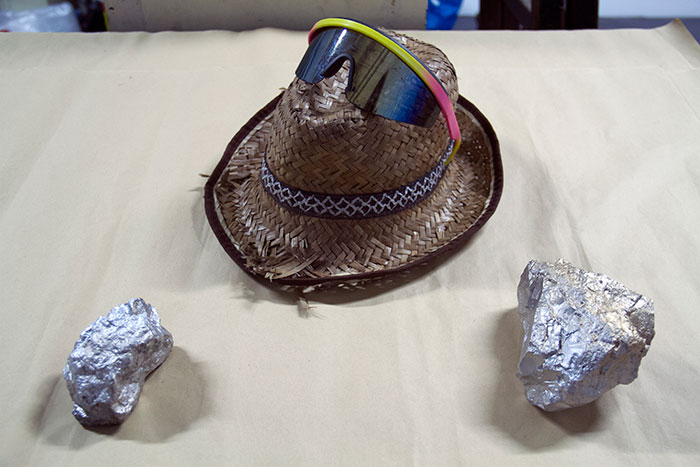 View of studio Triangle France, November 2014 © Photo Chloé Curci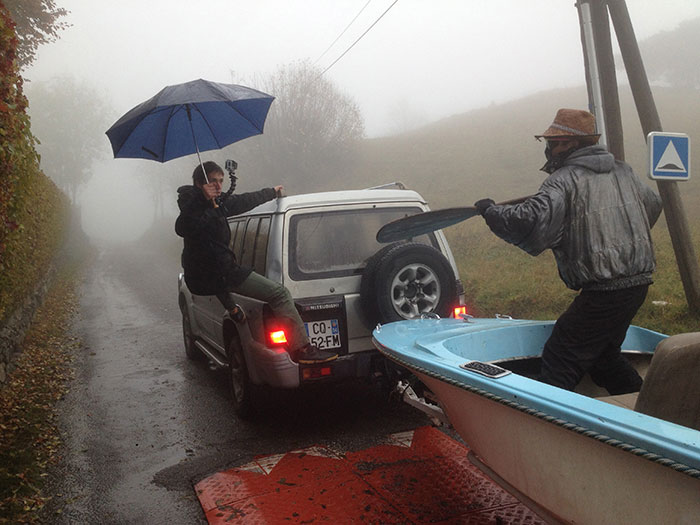 Making off Pacacosmos's film, November 2014
ALLISON GIBBS
Born in 1978 in Australia, lives and works in Glasgow
www.allisongibbs.com/
More about O.E.S.S programm here !
Working predominantly with 16mm film, video, publication and extra-sensory activity, Allison Gibbs devises methodologies for working by translating things into actions; like a constellation, a table or a psychic medium as a way of channeling and representing multiple points of philosophical, anecdotal, historical and visual reference through her practice.Her works materialise often as a result of research, writing and workshops in the form of events and scripted film installations.
Allison Gibbs is an Australian artist currently based in Glasgow, UK. She graduated with a Masters of Fine Art from The Glasgow School of Art in 2013, with an Erasmus exchange at The Piet Zwart Institute Rotterdam, NL. Recent exhibitions and projects include Let The Body Be Electric, Let There Be Whistleblowers, an exhibition with Allison Gibbs, Ken Jacobs and Joachim Koester at Dan Gunn gallery Berlin, curated by Heidi Ballet and Anselm Franke; Ruins, a group exhibition in Yellowknife, Canada; an adaptation of the scripted film work Spirits of Ecstasy (Murnau's Death Mask) for The Happy Hypocrite- Heat Island (issue 7 spring 2014 edited by Isla Leaver-Yap); Kelly, a collaborative exhibition with Jennifer Bailey, Tessa Lynch & Þorgerður Ólafsdóttir for Glasgow International 2014 and SPIRIT SHADOW SPECTRE BONES and PHANTOM (solo exhibition) at Intermedia, CCA Glasgow 2013. In 2014 Allison has undertaken residencies at Rupert Vilnius, Lithuania and Hospitalfield Arts Arbroath, Scotland and was shortlisted for the Lux/Glasgow International Film Festival Margaret Tait Award. In 2015 Allison will make an event and publication for Tenletters, Glasgow and will present a new film as part of Crossing The Lines: Artist Film programme, Glasgow International Film Festival.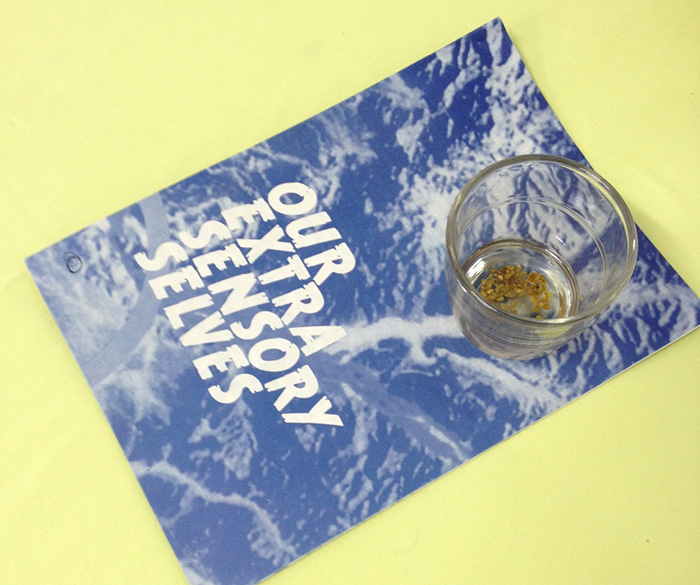 O.E.S.S session (detail)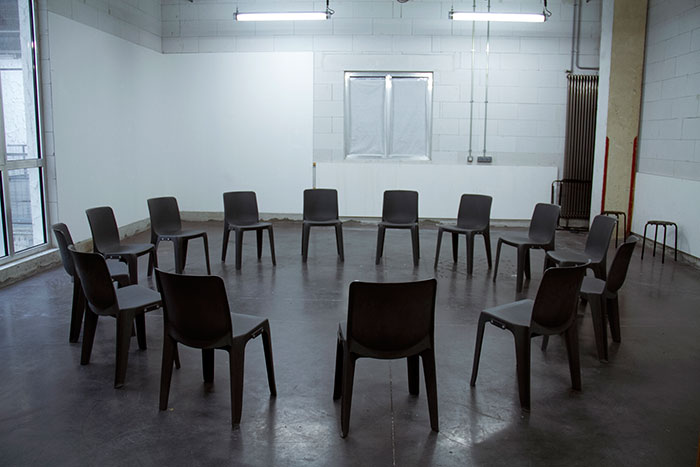 View of studioTriangle France, November 2014 © Photo Chloé Curci