2012 ARTISTS IN RESIDENCE
_
FROM SEPTEMBER TO DECEMBER 2012
BOBBY NIVEN (UK)
born in 1981, lives and works in Glasgow.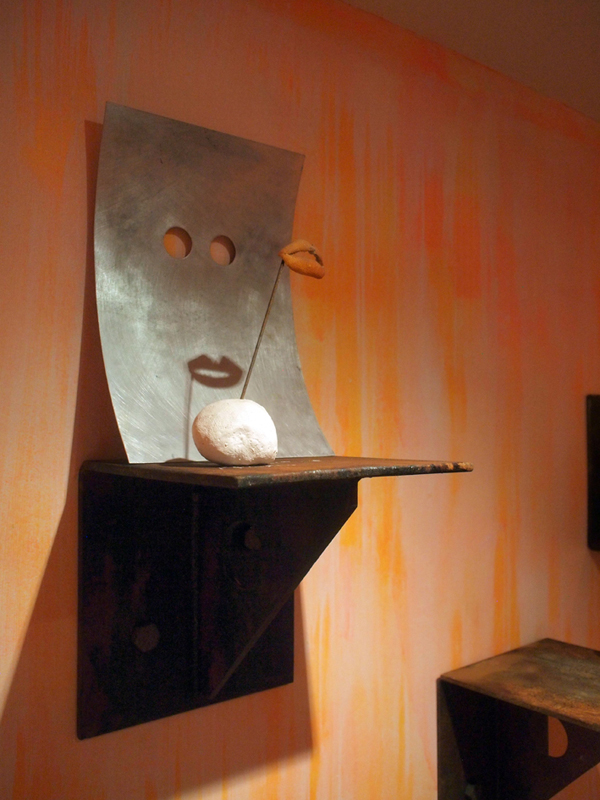 Bobby Niven, Orange room, untitled, 2012, mixed media
" My practice to date has been concerned with the processes of mimesis, misrecognition, simulacrum and entropy. Until recently my work had been predominantly sculpture based, revealing these psychological repercussions of these different forms of transformation through a combination of found, perturbed and sculpted objects. I am interested in the concept of inform and the process of undoing objects and ones preconceptions of them, disturbing the distinction between the animate and the inert. Over the past two years I have produced three film works, the most recent of which sees the marriage of the film work with the sculpture work. Making investigations into entropic places using a combination of film, artefacts and sculpture, drawing influence from the stories and histories of places and using them as starting points for projects.
My sculptures are part primitive, part modern and bring together animated, anthropomorphic objects alongside more solemn, abstract structures. The layering of found and sculpted objects provides the space for a playful and humorous combination of anthropomorphic objects and abstract structures, developing motifs that can repeated and distorted in scale and form. The process of layering variations of objects is very much an experiment into the possibility of challenging the way we read objects. I'm interested in how the relationship between film and object affects the relationship between viewer and object. " B.N
LAURIE CHARLES (BE)
Born in 1987, lives and works in Brussells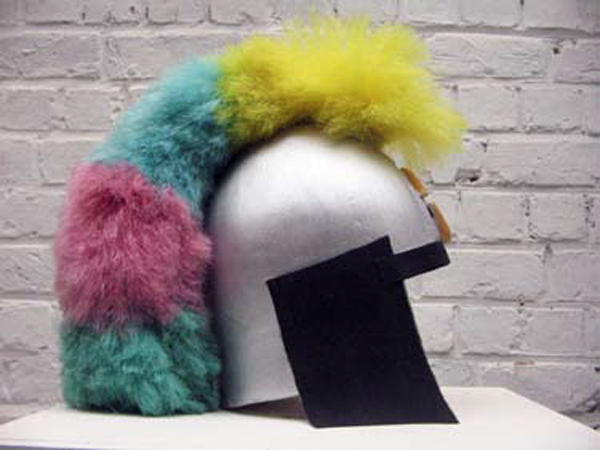 Laurie Charles, The return bling bling of the Middle Age, carton, bois, mousse polyuréthane, cuir, moquette, plumeau synthétique, atelier à Komplot, 2012
Coming from a Youtube generation molded by home-made videos, I re-appropriate the leading and popular historical figures on an old tune High and Low, by resuscitating them in small philosophic transgenres theaters. The artist, as the philosopher, fights with his devils and his ghosts. My videos, noticeable as an " art for the camera ", are similar to sampled performances in a audiovisual collage made up of a juxtaposition or an overprint of referential layers. I operate a translation through time and History, towards a closed and enigmatic place where the camera runs. That's why I often use a setting often representing a space strongly associated at the idea of isolation (forest, cemetery, cave).
JULIE VAYSSIÈRE (FR)
Born in 1979, lives and works in Paris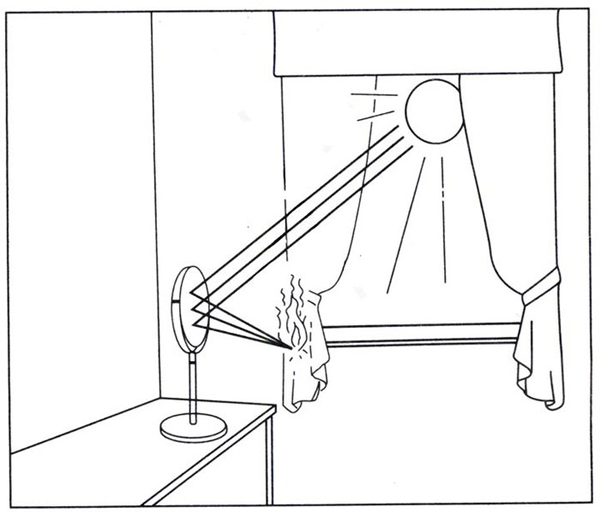 Julie Vayssière, Le miroir, peinture murale, 2011
Julie Vayssière sets up discreetly and siniously a universe of images and stories where the characters and the places remain frozen in an eternal regret, when they are not simply mute or characterless. They become then worthy of interest by their autonomous propensity to speak about nothing in particular but to talk about our society, which changes constantly of interest in unsatisfied desires. All the left behind by advertising and commercial seduction are the favorite protagonists of Julie: losers (or winners: no importance) in television quiz shows, potential suburbs inhabitant, Sunday buyers of furniture in malls area, schoolchildren skipping school in shopping complex... Places of artificial desire, fake joy: they take here dying tones, wear sorry smiles. And her texts, unlikely cruel, of a menacing neutrality, in the style of Houellebecq or of Douglas Coupland, sculpt, cut, pinch dreams and hopes, lives and setbacks, of the Humanity. Devices are often simple, poor. They refuse spectacular because they speak about its failure, but still even announcing the possibility to live.