ARTIST IN RESIDENCE
_
ZIPHOZENKOSI DAYILE
In residency from May 20 to July 28, 2021.
Born in South Africa where she lives and practices.
Ziphozenkosi Dayile has been part of the South African arts community for over a decade. In that time, she has been involved with some of the most innovative sites of creativity including the artist collective, Gugulective, and KinoKadre cinema circle.
She has engaged in other aspects of the art industry including curatorship. Recently she co-founded Breaking Bread together with Unati Silinga and Thobile Ndenze, a Cape Town based multi-disciplinary space using food, as a catalyst to engage with contemporary cultural practices. Her work is characterized by artistic communality and convergence.
Ziphozenkosi Dayile's residency at Triangle - Astérides in partnership with Thupelo, Cape Town, who initiated the project with support from French Institute in Paris.
Ziphozenkosi Dayile, with the Breaking Bread collective, has been invited by Triangle - Astérides and Triangle Network to develop a new project, titled Commun.e, taking place both in Marseille and online, as part of the Africa2020 Season.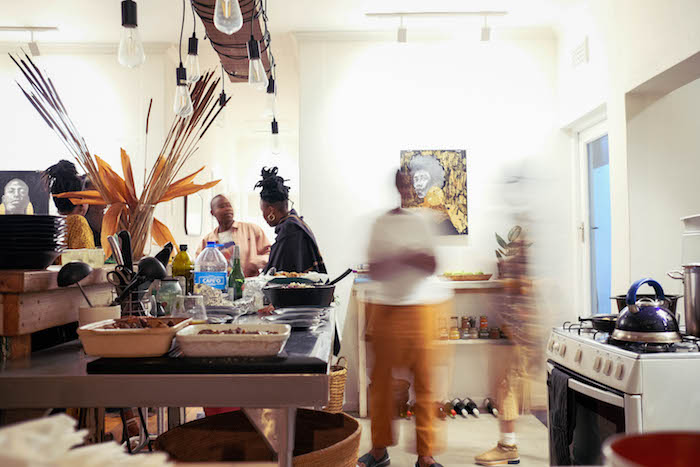 Nostalgia, 2019, Cape Town. Photo: Reza Khota.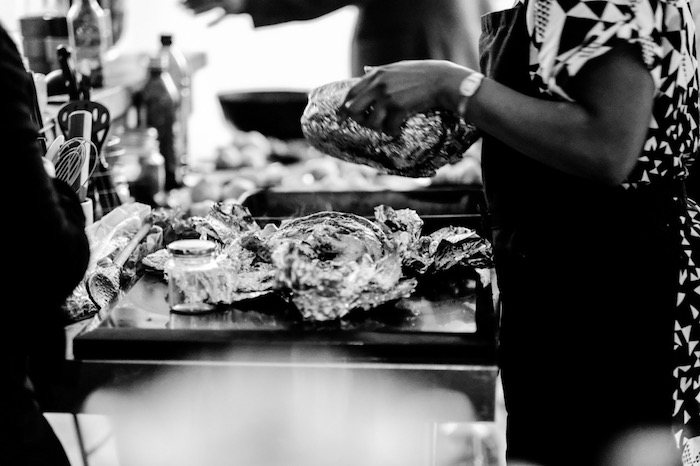 In Service, 2019, Cape Town. Photo: Reza Khota.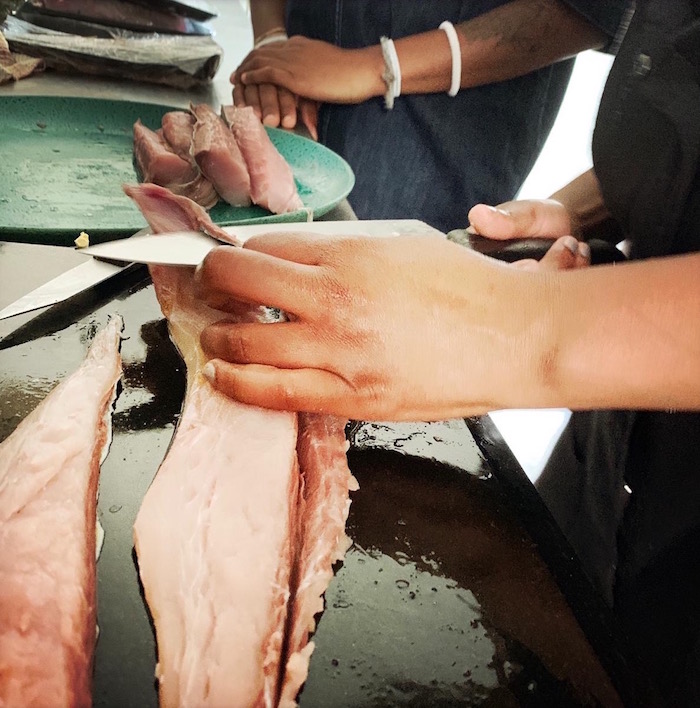 debone, 2019, Cape Town. Photo: Carl Collison.