_
LITTLE ROW OF SOFAS, AUTUMN
Tracy Hanna
Exposition hors-les-murs
25 octobre – 27 octobre 2019
Vernissage le jeudi 24 octobre de 18h à 21h
Galerie HLM / Hors les murs
20 rue Saint-Antoine
13002 Marseille
Ouverture de 15h à 19h et sur rendez-vous.
Une proposition de Madison Bycroft et le collectif GHOST
Madison Bycroft est artiste résidente des ateliers de la Ville de Marseille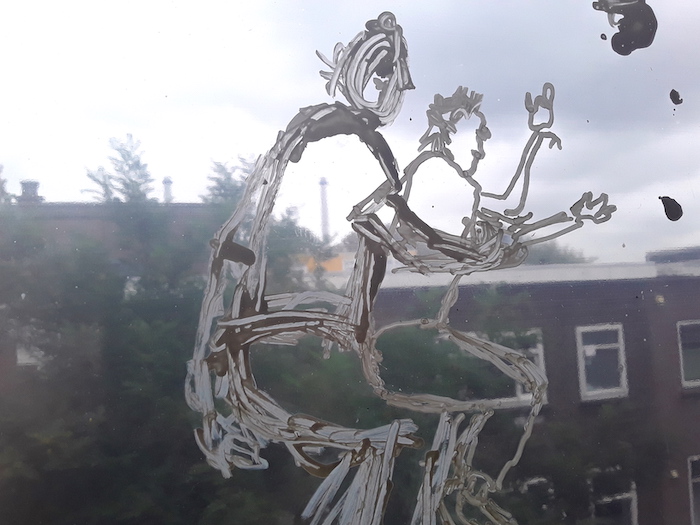 © Tracy Hanna, 2019
Time to confess
Metaphors
Respect
Rough door
Angry neighbour
Feeling the nicotine
My whole body felt
Empty of words
In the car
No aptitude
Feel well
See me
Disdain for that work
Feel me
Worn out
Hurry
I took a shower
With dinner
He seemed worn out
Hairdresser
Didn't push away the hand
I felt sorry
Circumstances
Games of seduction
Smell of burned stubble
What I looked like
Silent passion
The most genuine
Annoying obligation
Extraordinary
Game
Today
Appears on TV
At sensual distance
For example
Temporary odd jobs
Life is
Having to represent ourselves
We'll truly remember ourselves
Failure is
On the monitor
Page
Another cup of tea
(No harm)
Tracy Hanna est née en Irlande et a passé les cinq dernières années à Rotterdam où elle a étudié au Piet Zwart Institute et travaillé pour l'espace de restauration de Worm, un espace expérimental. Tracy Hanna est co-fondatrice de ONONO, artist-run-space basé à Rotterdam depuis 2017. Elle est également membre du duo The Postpeople depuis 2015 et membre du groupe de musique Difficult depuis 2017.
Plus d'informations sur :
Tracy Hanna
GHOST