ARTIST IN RESIDENCE
_
ZAHRA KHODADADI
In residency from September 6 to December 13, 2021
Born in 1991 in Bamyan (AF).
Zahra Khodadadi is a young Afghan photographer and graphic designer who has been engaged with photography since 2013. She studied Fine Arts Faculty, Graphic Design Department at Kabul University in 2014. She worked as Knowledge Management Assistant with United Nations Environment Programme and many other private and international organizations as a Graphic designer, photographer and videographer.
Zahra started landscape photography and street documentation from her own living environment with the focus of displaying people's lifestyles around her as a downtown.
She is passionate to work with women, for women and pulling women from unseen corners to the public spaces. Zahra is a moment hunter as a photographer, but she does not limit herself to pictures; she also added Graphics and Designing to her skill to improve her message delivery. She participated in multiple film making and editing workshops and mural painting arts.
She participated in several national and international exhibitions. Besides, she held two individual exhibitions in Kapila Art Gallery and Kazakh National Academy of Arts in Almaty, Kazakhstan.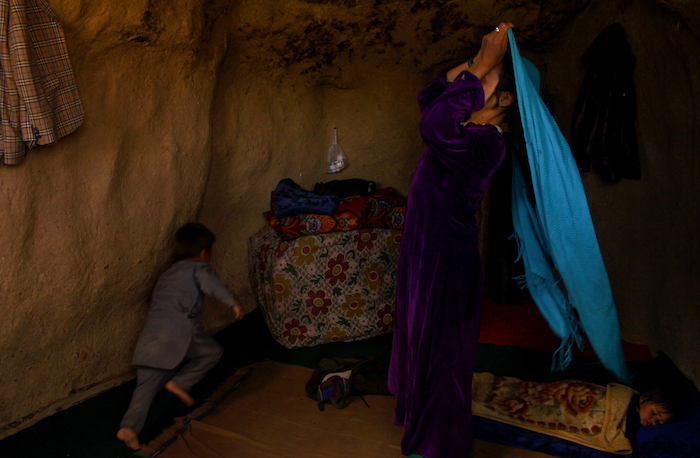 Zahra Khodadadi, A Hazara family who lives in caves of Bamyan Province, 2016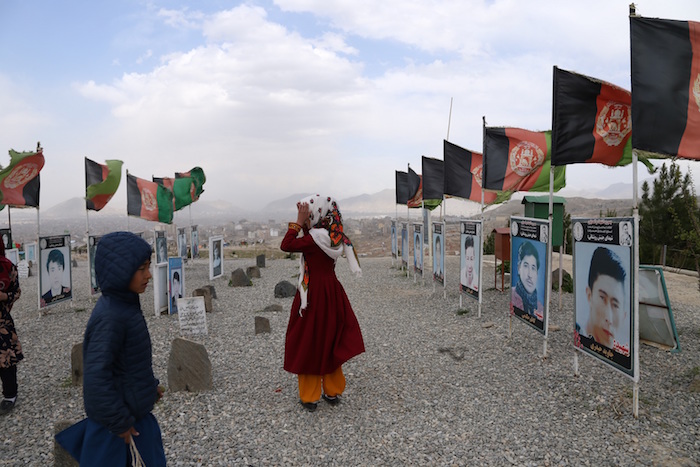 Zahra Khodadadi, An Afghan girl is in Tape Shuhada, 2021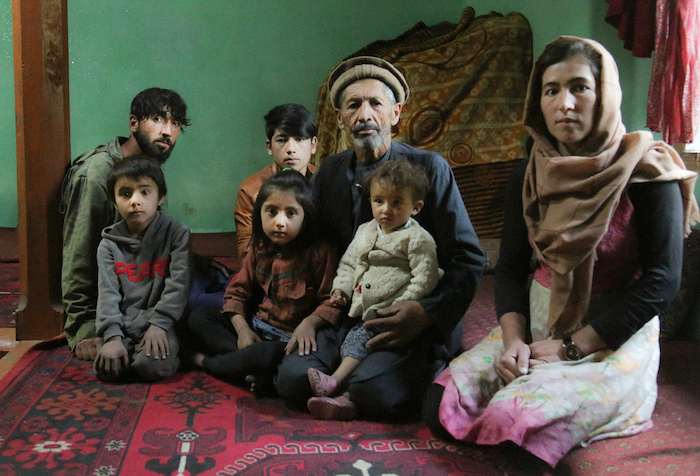 Zahra Khodadadi, Daad Khuda with his Family, from theAfghan Families series, 2020