FORTHCOMING ARTISTS IN RESIDENCY
Simon Asencio addresses invisible choreographies, often using substitution and aporia as means to develop, circulate and present his work.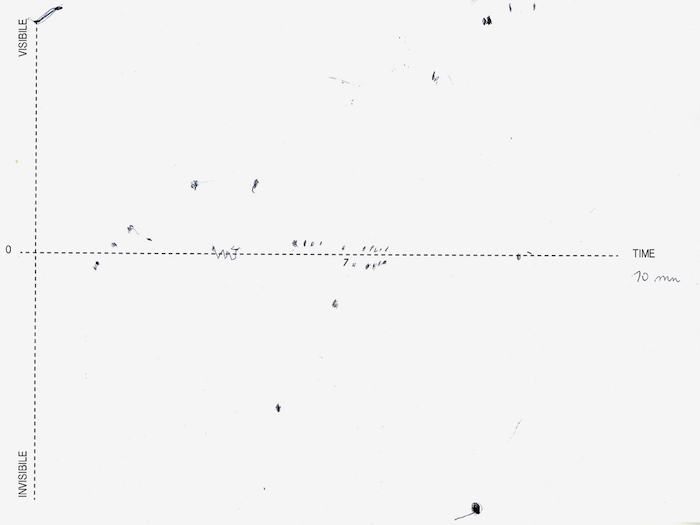 Simon Asencio, Alpha Series: The Invisibility Practice, Drawings made by witnesses during a practice session of invisibility in Strasbourg, 2013
Taking quotidian surroundings such as architecture, urban design or fashion as departure, Christiane Blattmann's sculptural practice aims to dissolve clear disciplines of creation and challenges the autonomy of those fields.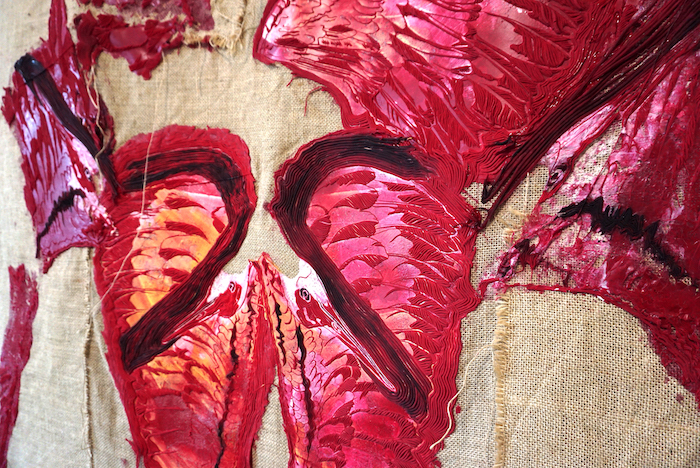 Christiane Blattmann, Hear (detail), silicone, pigment, jute, exhibition view, The Community, Paris. Collection Svenja und Mark Lüdemann. Photo: Aurélien Mole.