FORTHCOMING ARTISTS IN RESIDENCE
EMII ALRAI, CHRISTINE AYO, MÉGANE BRAUER, VIR ANDRÉS HERA, ROSA JOLY, JULIE LOVETT, HARILAY RABENJAMINA, MELISSA SINAPAN, SILINA SYAN
Through her work, Mégane Brauer tries to bring anecdotes, objects, slices of life, habits, forces, shocks and glitters to light. But also the spilled submissions, as tiny and derisory as they are, of those to whom the electricity is turned off while the washing machine is running. Being there and taking up space, for once.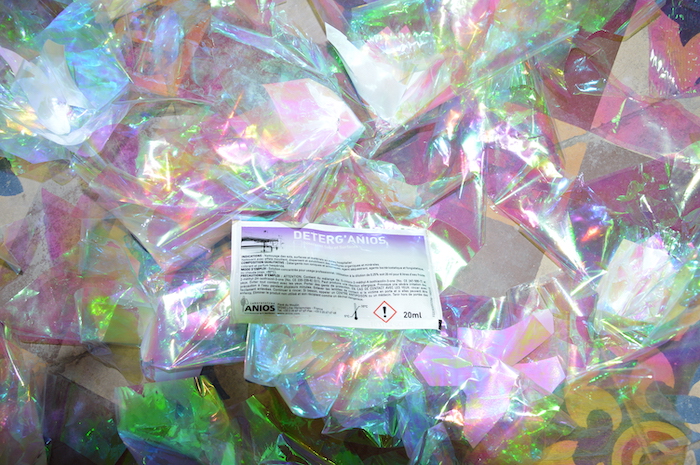 Mégane Brauer, DETER (detail), installation. © Mathieu Henejaert
Mathew Parkin is an artist, writer and home cook mainly working in moving-image with family and friends. They are particularly interested in autobiography, accent, intimacy, and speech acts in public.
Mathew Parkin is welcomed as part of the international exchange program between Glasgow Sculpture Studios and Triangle France - Astérides.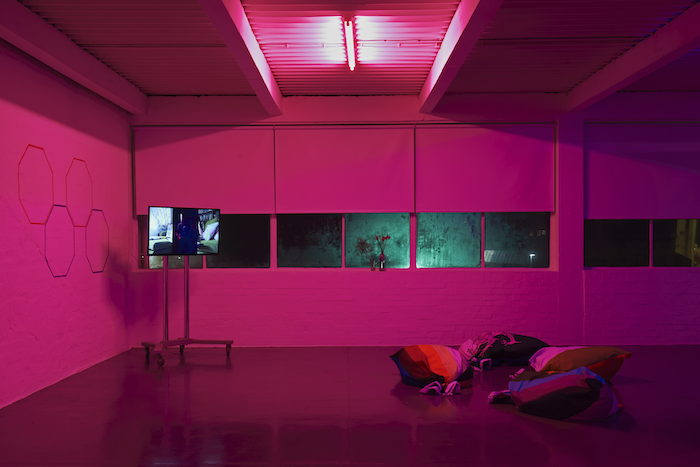 Mathew Parkin, slope-tend-big, 2016, installation view at Grand Union. Courtesy the artist and Grand Union. © Patrick Dandy