ARTIST IN RESIDENCE
_
SILINA SYAN
In residency from September 6 to December 13, 2021.
Born in 1996 in Clamart (FR) where she lives and works.
Silina Syan's work comes from her questionings about cultural hybridity. Feeling in an in-between. Her practice is transdisciplinary. It oscillates between portraits, fashion photography, photo-journalism, documentary and video. In an autobiographical way, linked to her different origins, and meanwhile questioning her links to these communities, she evokes childhood souvenirs, reclaims a story, and the narratives told by her parents. Through elements from kitsch, popular, as from patterns, overabundance, excess, a dense colorimetry, her pieces are here to re-create a fantasy, a story, a narrative, or an almost mythological link with a new place, one of the migrations and the cultural in-between created with exil. ?
Silina Sean is a graduate of the Villa Arson, Nice. She is co-director of the media Echo Banlieues in which she is also a photographer. In 2021, she is an artist in residence at the Ateliers Médicis (Montfermeil) and exhibits her work at art-cade* (Marseille) as part of the Plateforme Parallèle festival. She also produces a series of photographs commissioned by the University of Côte d'Azur as part of its Academy of Excellence and titled « Men, Ideas and environments ». In October 2021, she is participating in the festival Les Chichas de la Pensée at the Magasins Généraux (Pantin). Her video works have also been shown at the Ovni festival in Nice.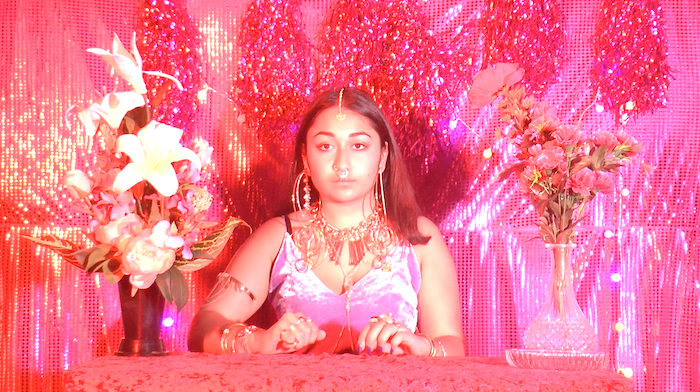 Silina Syan, Pink Paradise, video, sound, color, 9min. 54 sec., 2018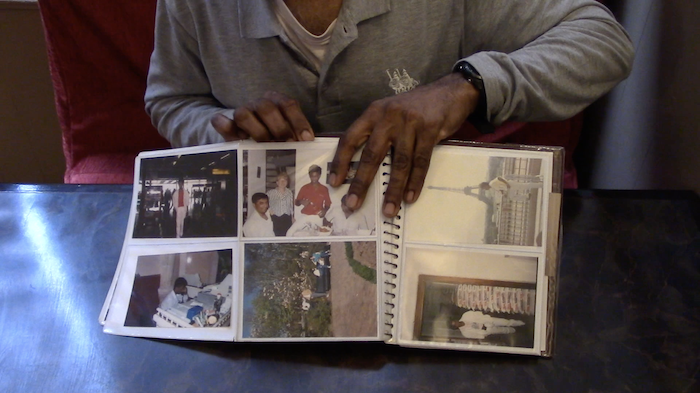 Silina Syan, Arriver ici, video, sound, color, 6 min. 33 sec., 2019.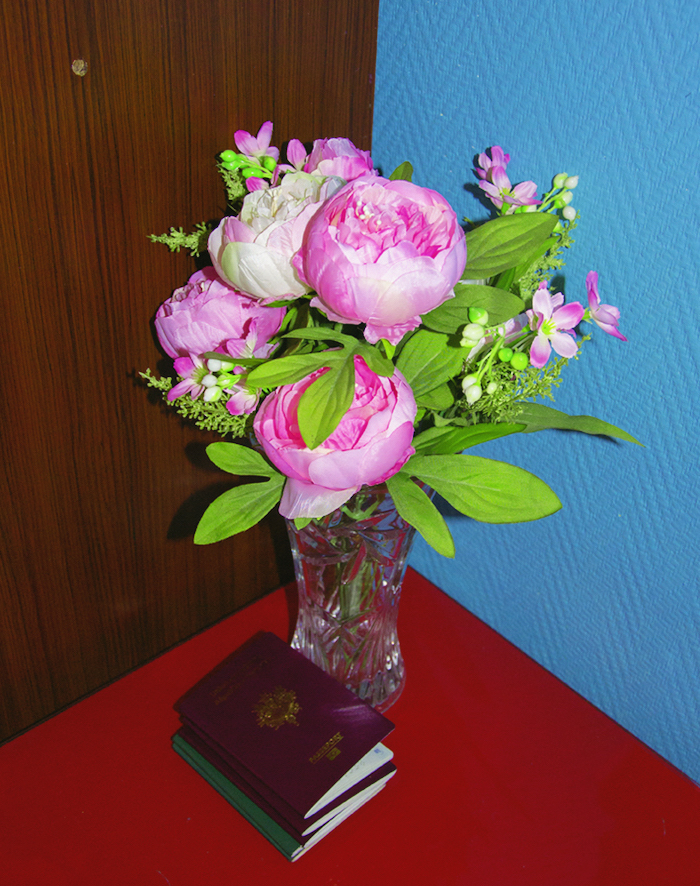 Silina Syan, série Bengali Interiors, photographs, 2017-19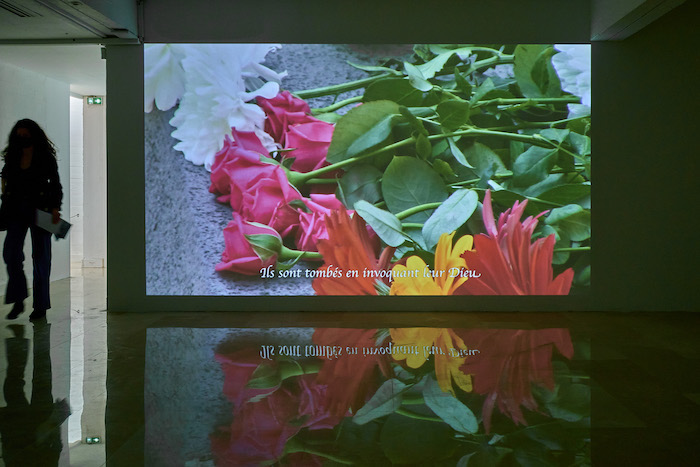 Silina Syan, Ils sont tombés, video, 2021, exhibition view "Construire sa prétendue", Villa Arson, Nice. © JC Lett