ASSOCIATE PROFESSIONALS
_
SHED PUBLISHING
In Triangle-Astérides' studio from January 16th to December 15th
Shed publishing is an independent publishing house founded in 2020.
Shed publishing is nourished by collective intelligence, singular expressions and the curiosity towards the other-self necessary to any upheaval. "Arpentages" collection is dedicated to the publication of texts of social and political criticism that address contemporary issues and their urban, territorial, political, symbolic and historical dimensions. The youth collection, entitled "Dents de scie", is designed in collaboration with artists and poets. Paying particular attention to the ways in which the characters are represented, we intend to avoid the biases inherent to this literary genre while celebrating the light-hearted consciousness of a child's soul. In Shed publishing's approach, book is a tool that allows us to meet and exchange, the different stages of its publishing process making the creation sensitive for the public. Workshops, exhibitions, collective readings, writing residencies, reading rooms and festive events accompany the research and enrich the reflections raised by each publishing project.
At the initiative of Lydia Amarouche (editor, art worker), the project brings together Laura Boullic (poet and editorial secretary), Nesma Merhoum (editorial assistant), Mihena Alsharif (author, podcaster and researcher) and Gwenaëlle Tatoué (artist and poet).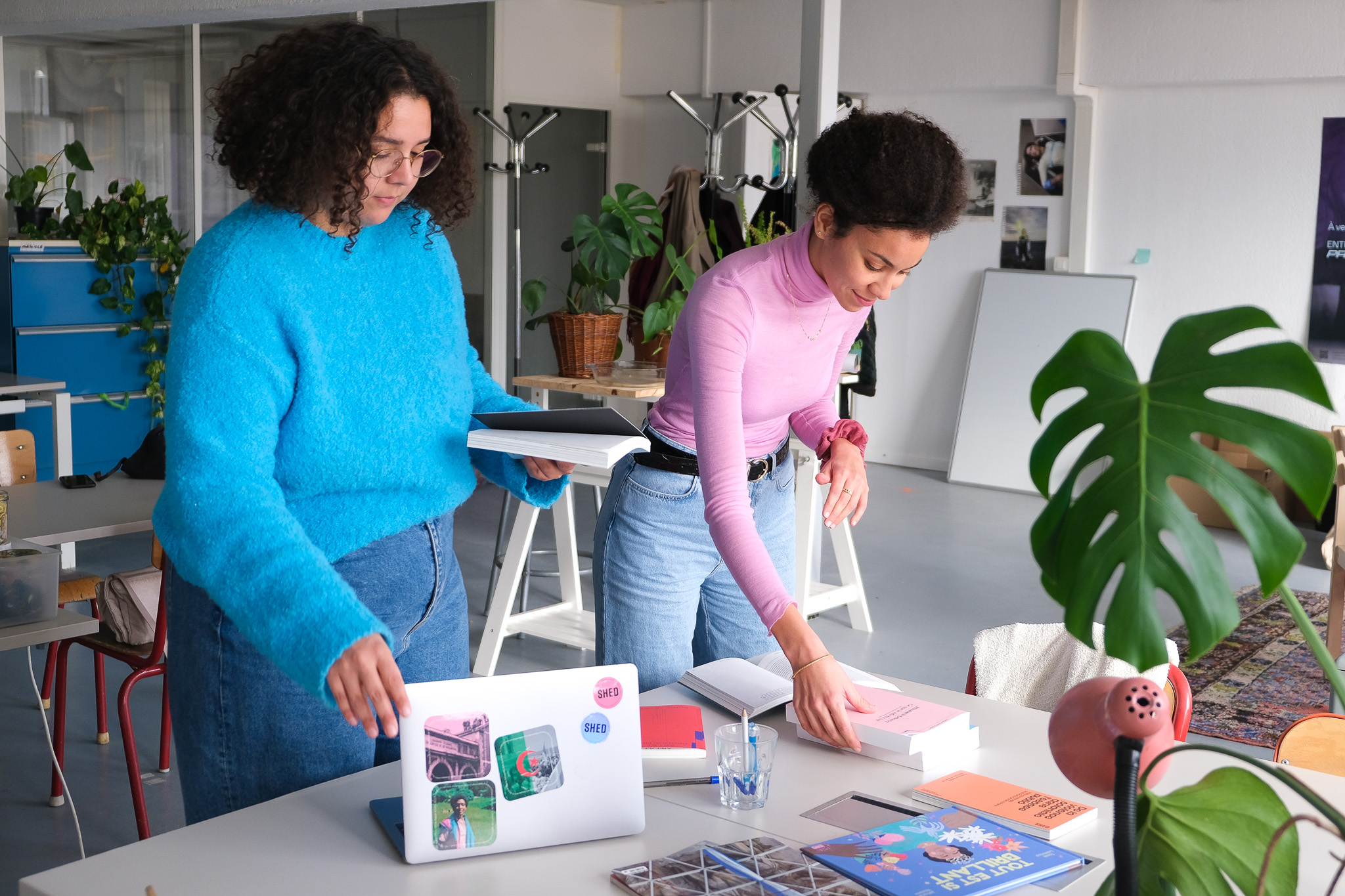 Image: Kenza Merzoug