ARTIST IN RESIDENCE
_
RITA HAJJ
In residency from April 20 to July 26, 2022
Born in 1993 in Beirut (LB). Lives and works in Geneva (CH).
Through new media, scenography, writing and performance, Rita Hajj's practice is an ongoing research exploring contemporary image production correlated with history and technopolitics.
Rita Hajj graduated from l'Académie Libanaise des Beaux-Arts in 2014, and proceeded to complete a master's program at the Haute Ecole d'Art et de Design Genève in 2018. She participated in group exhibitions at LiveInYourHead, one gee in fog / two gees in eggs, la rada, CAC-Brétigny, Institut du Monde Arabe, and Haus der elektronischen Künste Basel. She is currently working on a publication with the non-profit publishing house Editions Clinamen(Genève).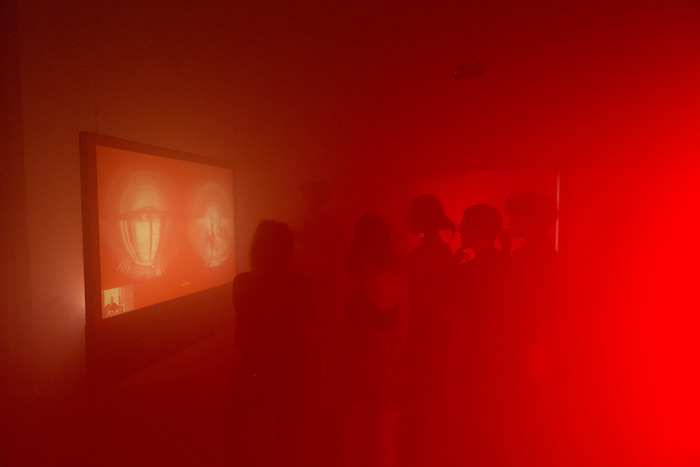 Rita Hajj, Peritopia, vue d'exposition "Extime", LiveInYourHead, Suisse, 2018. Photo : Michel Giesbrecht.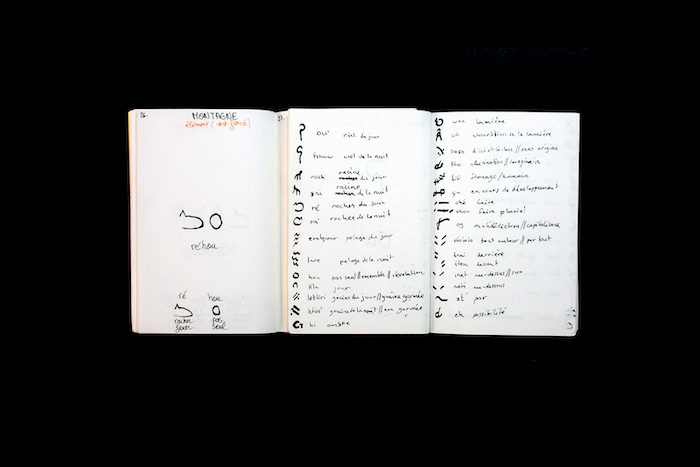 Lucas Cantori & Rita Hajj, co-invented language, work in progress, atelier Editions Clinamen, Switzerland, 2021. Photo courtesy of the artists.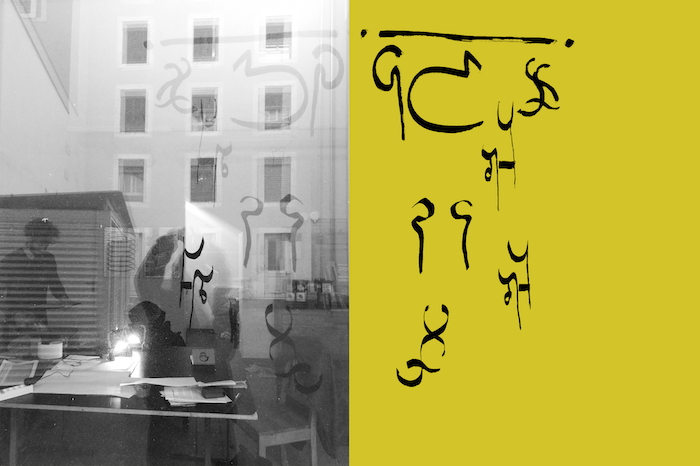 Rita Hajj & Lucas Cantori, Hiiwaa, langage en cours de création, atelier Editions Clinamen, Genève, 2021.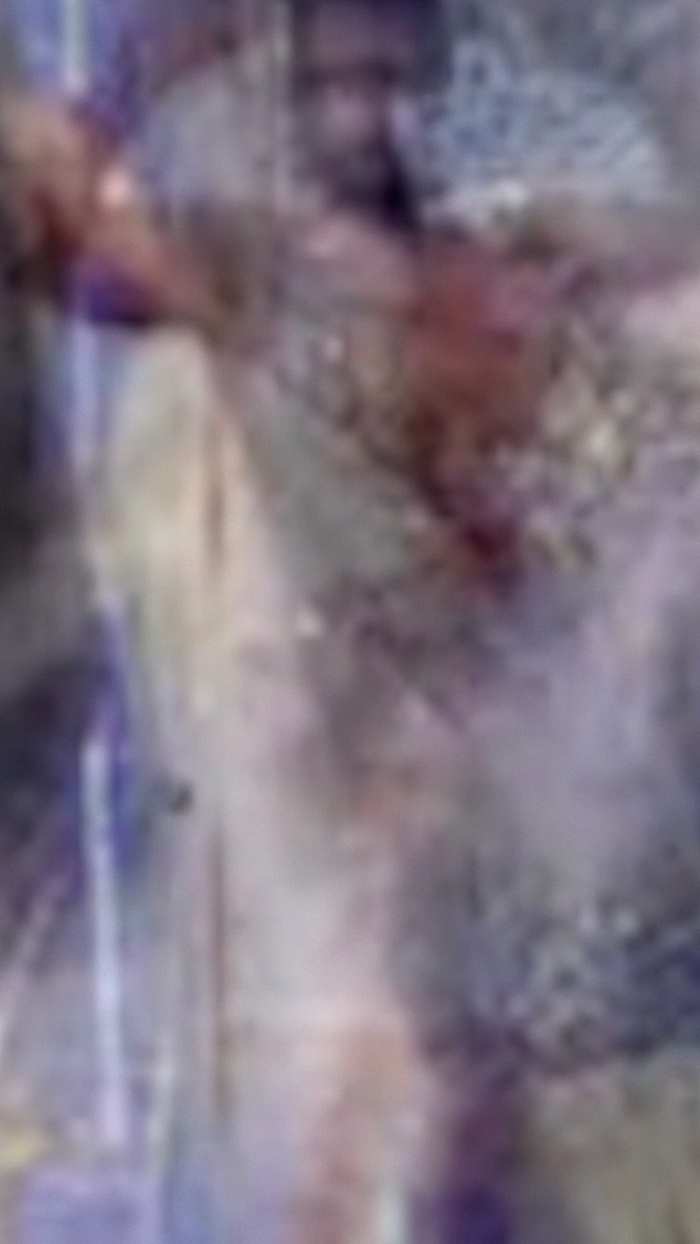 Rita Hajj, figures dissidentes, capture vidéo, production Institut du Monde Arabe, Paris, 2020. Traitement de données : Téo Sanchez. Texte : Youmna Saba.