ARTISTS CURRENTLY IN RESIDENCY
_
CONTACTS & STUDIO VISITS
Studio visits are only available to professionals. Please contact us for appointments: contact@trianglefrance.org
"My defiance of visual cohesion is motivated by the failure of language and culture to accommodate invisible modes of (dis-)identification (...)."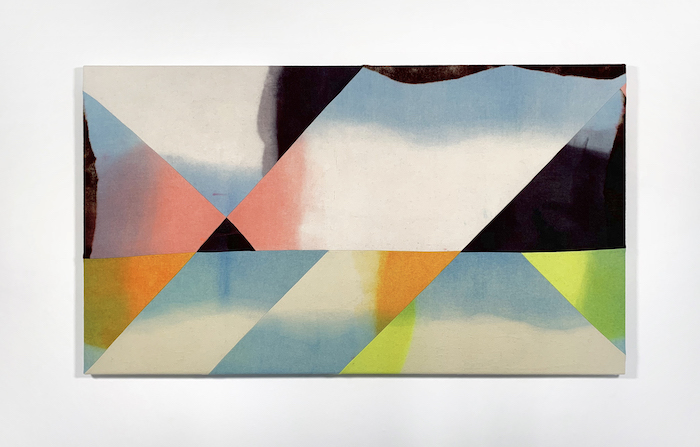 Wilder Alison, sweep/s light bristles/Granulerer, 2019, Dyed wool, thread.
"I am fascinated by the idea that somewhere we could all understand each other through systems (of writing among others) that would be specific to each other (...)"

Sara Ouhaddou, Atlas 2, wool and marble, 2017.
_
AURÉLIEN POTIER
In partnership with Belsunce Projects, Marseille.
Through his practice, Aurélien Potier is researching and exploring resistance, abject and the uncanny.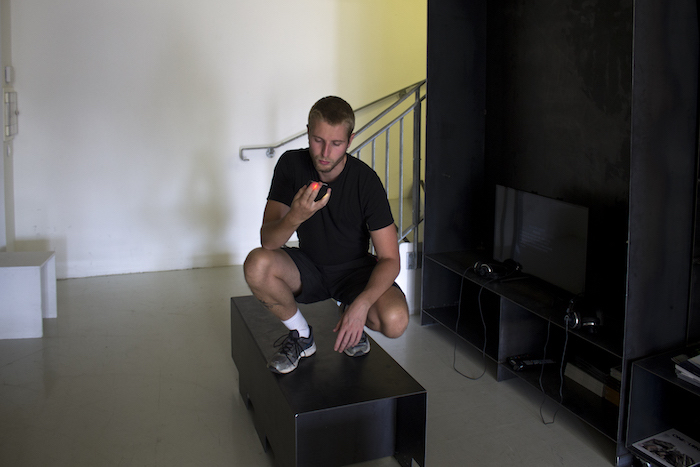 Rafael RG's practice focuses on sexual and affective relationships and their political implications as well as issues of racial identity (...)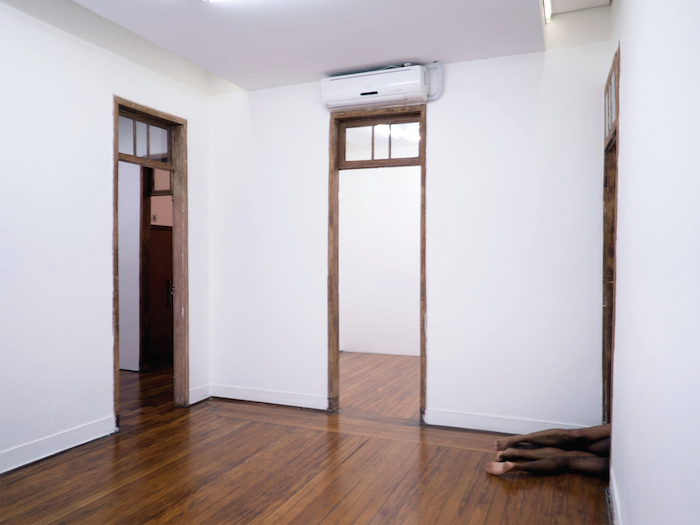 Rafael RG, Coal, line-meat (The night we had sex at the art gallery) (detail), photography, text, charcoal drawing on wall and romantic date, 2018.
"Like a diary, Yoan Sorin's practice is based on exploded mythologies that the artist updates through drawings and installations, paintings and performances. As he exercises his caustic and sometimes acidic gaze, Yoan Sorin combines note-taking and the making of objects (...)" Frédéric Emprou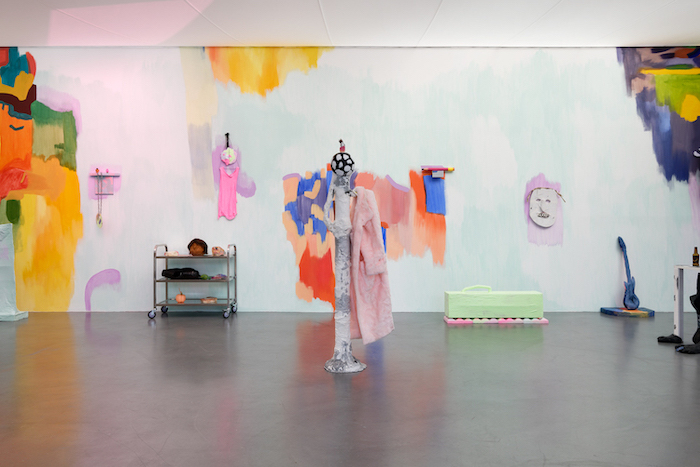 Yoan Sorin, Slash Universe, with Dana Michel, installation view, CAC Brétigny, 2019. © Aurélien Mole