ARTISTS CURRENTLY IN RESIDENCY
_
CONTACTS & STUDIO VISITS
Studio visits are only available to professionals. Please contact us for appointments: contact@trianglefrance.org
"My defiance of visual cohesion is motivated by the failure of language and culture to accommodate invisible modes of (dis-)identification (...)."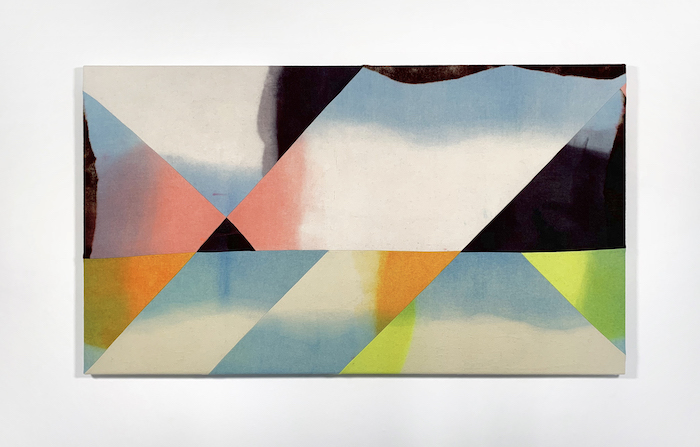 Wilder Alison, sweep/s light bristles/Granulerer, 2019, Dyed wool, thread.
_
MOUNIR AYACHE
In partnership with Manifesta 13 Marseille as part of Traits d'union.s program
Through technological creations, Mounir Ayache attempts to approach the political and social realities of the Arab world in a new way. (...)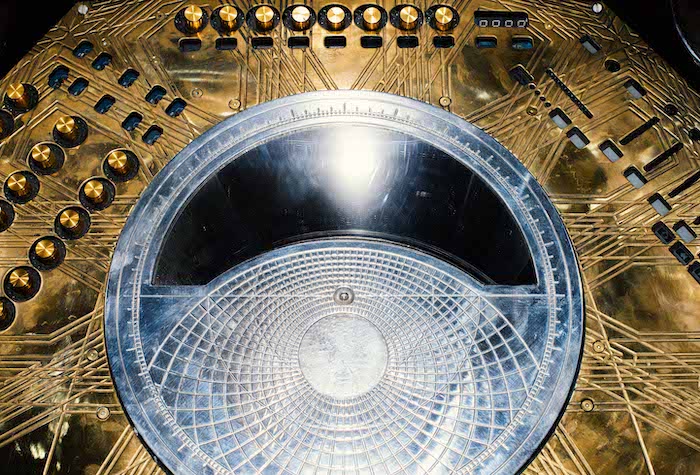 Mounir Ayache, Av.Roes Zelliger, installation, flight simulator, 2017-2019, Galerie Cinéma, Paris.
Claudia Pagès' practice addresses the effects of language, organisation and popular culture on social relationships and community structures. (...)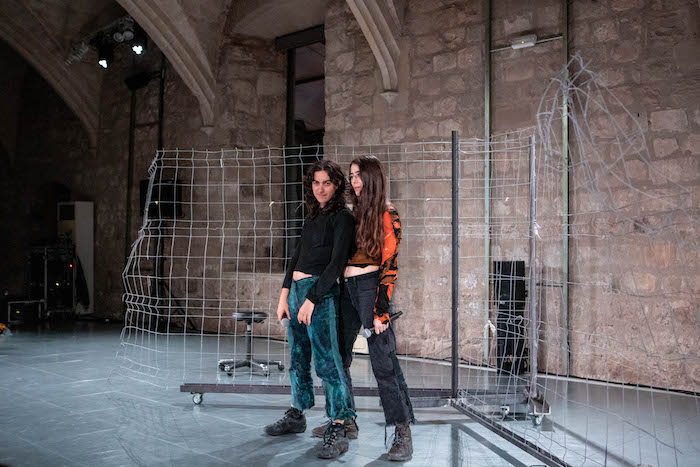 Claudia Pagès, Arrela't, nena, arrela't. Idiorrítmias, 2019, Museu d'art contemporani de Barcelona. © Dani Cantó.
Laura Porter's installations, sculptures and videos are marked by an interest in modes of value production, the genesis of materials, and the role of the body in edible and disposable economies. (...)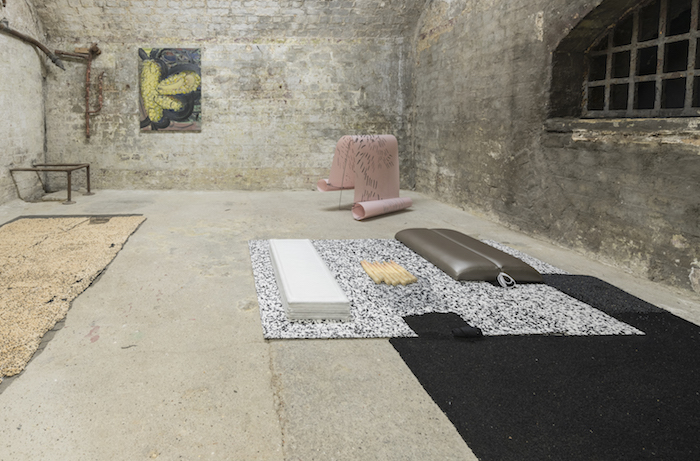 Laura Porter, Le chouchou des nanas, EVA foam, artificial asparagus, nigella seeds, black-eyed peas, black lentils, pleather, ink on Rhodoïd, adhesive tape, tulle (dimensions variables), White Crypt, London, 2018. Painting: Wieske Wester. Photo credits: Damian Griffiths.
Dominique White weaves together the theories of "Blaccelerationism" and Afrofuturism with the nautical myths of Black Diaspora into a term she defines as the Shipwrecked; a reflexive verb and state of being.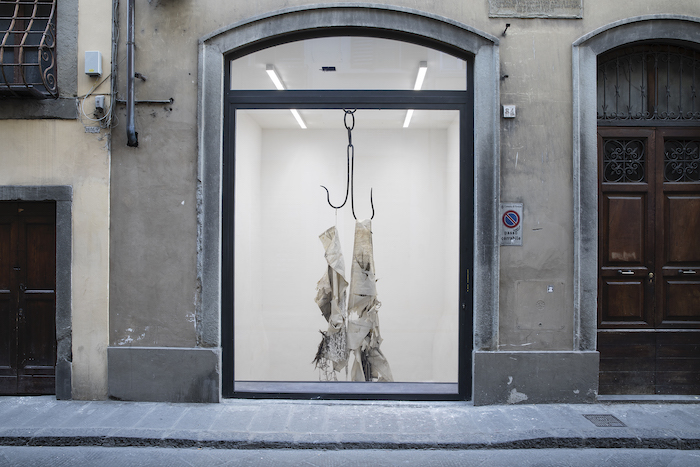 Dominique White, Fugitive of the State(less), 2019, exhibition 'Fugitive of the State(less)', VEDA, Florence, 2019. © Jacopo Menzani