ARTISTS CURRENTLY IN RESIDENCY
_
CONTACTS & STUDIO VISITS
Studio visits are only available to professionals. Please contact us for appointments: residence@trianglefrance.org.
_
MARTIN BELOU
May - December 2018
Martin Belou is an artist who creates performative situations and experiences with the four elements: earth, water, air, and fire (...)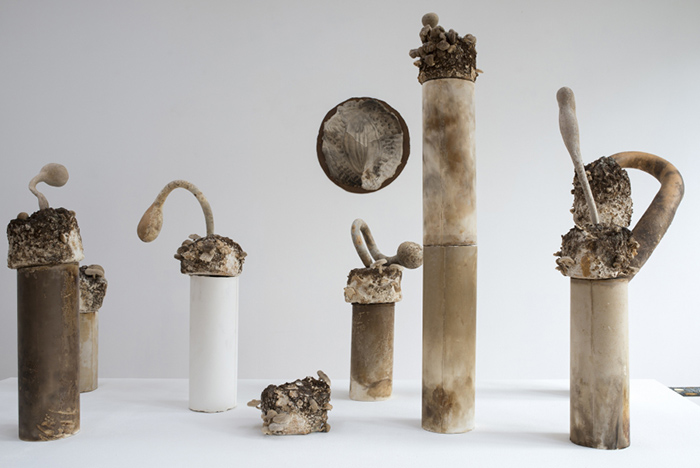 Martin Belou, Les Hors D'Œuvres, Cedar smoked plaster, mushrooms, Flasks, metal, wood, variable dimensions, 2017
_
SOPHIE BUENO-BOUTELLIER
September - December 2018
Her installations combine ready-made objects with elements made from humble materials readily available in DIY shops. Her preferred medium is plaster, for its ease of use and its ability to create an instant (...)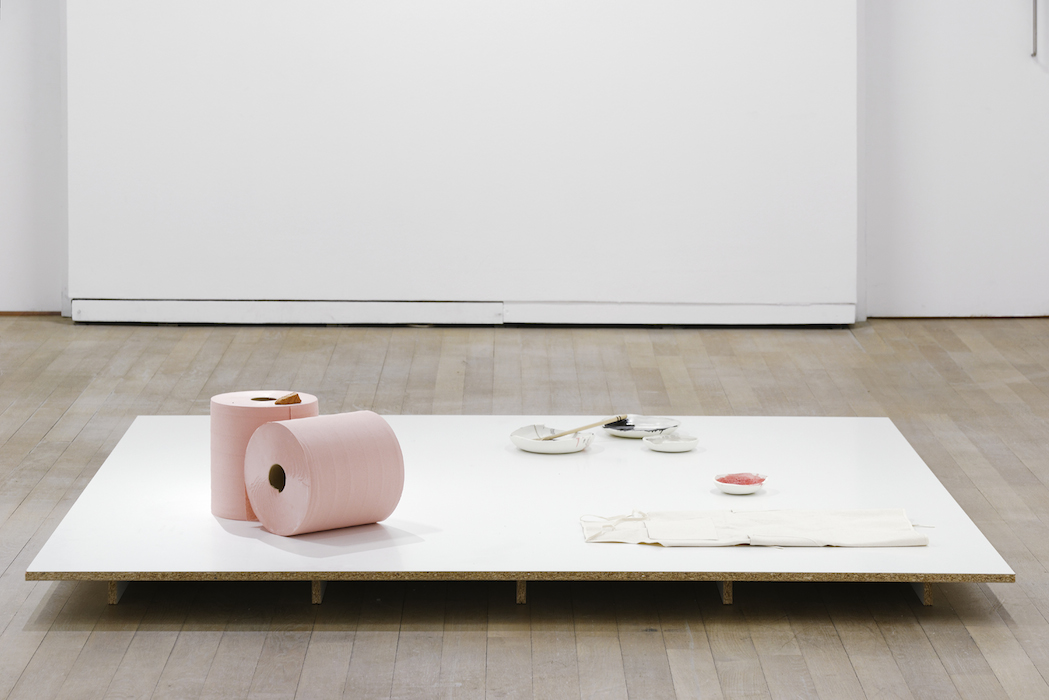 Toss & Roll, 2016. Courtesy The approach Gallery. © Aurélien Mole / Fondation d'entreprise Ricard
_
KAH BEE CHOW
September - December 2018
Kah Bee Chow works with forms of enclosures in relation to animals and the human body, with close attention to particularities of space and site. (...)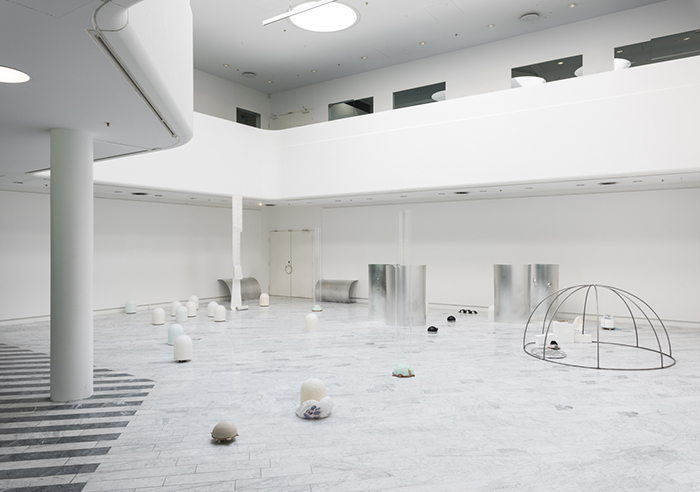 kah Bee Chow, ????, exhibition view, Tranen Contemporary Art Center, Hellerup, Denmark. © David Stjernholm
_
CAROLINE MESQUITA
July - December 2018
Caroline Mesquita's sculptural practice intertwines the materiality of her altered, oxidized, and painted copper and brass sheets with theatrical playfulness (...).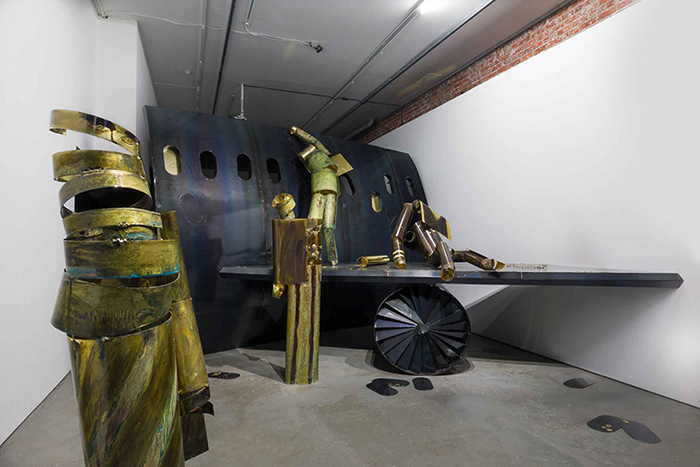 Caroline Mesquita, The Ballad, 2017, 221A, Vancouver, Canada. Photo: Dennis Ha
_
ANIARA OMANN
September - December 2018
Aniara Omann is welcomed as part of the international exchange program between Glasgow Sculpture Studios and Triangle France - Astérides.
A 6 years old exchange program realized in partnership with Glasgow Sculpture Studios, with support from the City of Marseille Foreign Relations Office.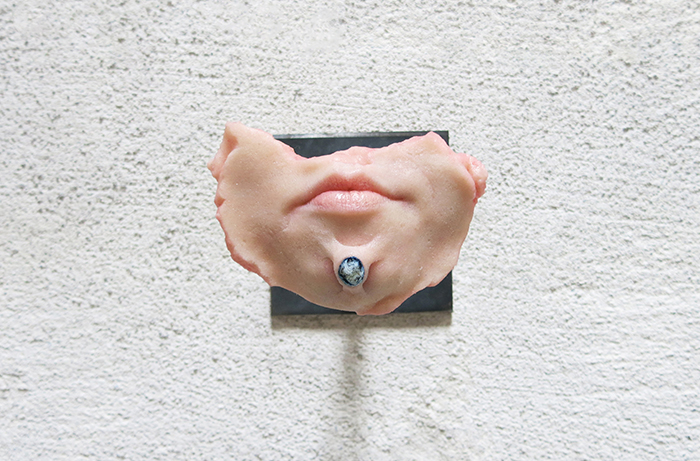 Aniara Omann, Home is where the heart is (mouth), Kunsthal Ulys, Odense, Denmark, 2017
_
SARA SADIK
September - December 2018
Sara Sadik describes her work as «Beurcore»: the essence of North African-descended youth living in french suburbs culture. Based on semiological and sociological analyses of the « beurness », Sara Sadik brings many alter-egos (...)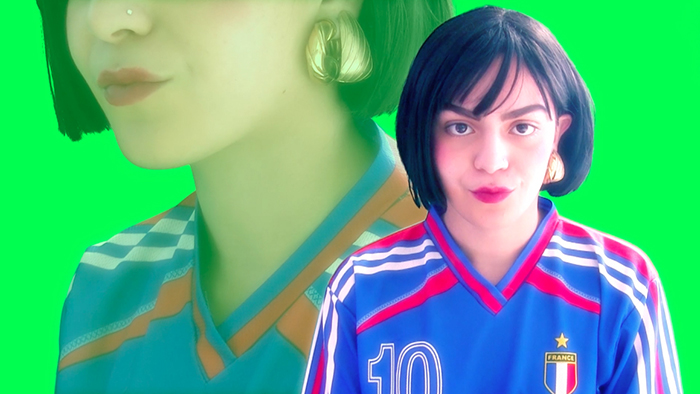 Sara Sadik, Mektoub Inauguration, 2 min. 30, 2018
_
VICTOR YUDAEV
January - December 2018
Victor&I.
I had started to write (kind of pugnacious, impressionistic task) a story about victor before victor was born; victor&I are truly close, yet we have never met. I know about victor, as much as he knows about himself (...)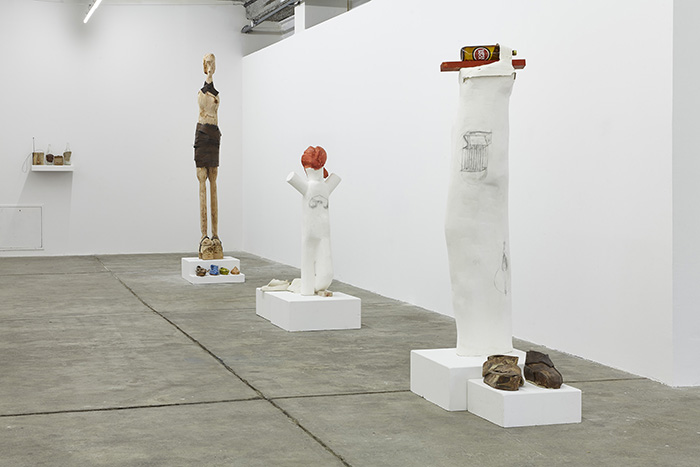 Victor Yudaev, Les nuages en pantalon, installation. Exhibition view, Noce, Friche la Belle de Mai, 2018 © JC Lett