Residency program in partnership with Canadian Embassy in Paris and Canadian Cultural Center
_
MARK IGLOLIORTE
In residency from Septembre 28th to December 15th 2023
Mark Igloliorte (Inuk, Nunatsiavut Canada) is an artist, essayist and educator. As a scholar and artist his work investigates relating to indigenous futures through a grounding in the embodied practices and language.
 
His use of the kayak, kamutik (Inuit sled) and skateboard speak to relating to the land how it is traversed and with specific ties to a pre-colional past and an indigenized future. His recent exhibition 'Anitta! – Above All Negations' paired sibling sets of wall installations Nipakittuk (Quiet), Pinngijak (Outspoken) of twenty wooden skateboard decks to explore the Inuktitut language.
 
Igloliorte is an Associate Professor of Frameworks and Interventions in Indigenous Art Practices, Department of Studio Arts at Concordia University, Montreal.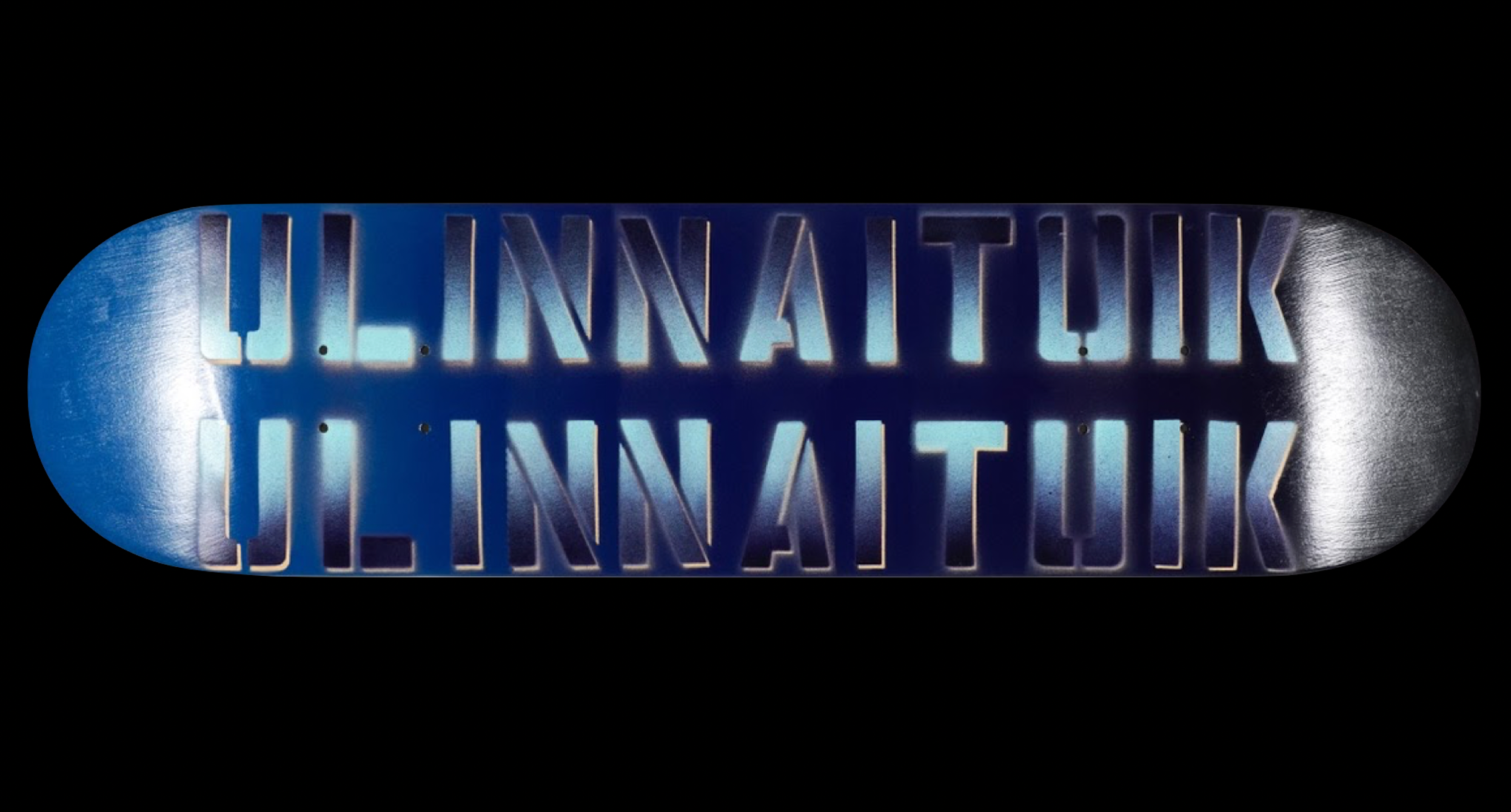 Ulinnaituik (Take a good look), Spray paint on skateboard deck, 8 X 31", 2021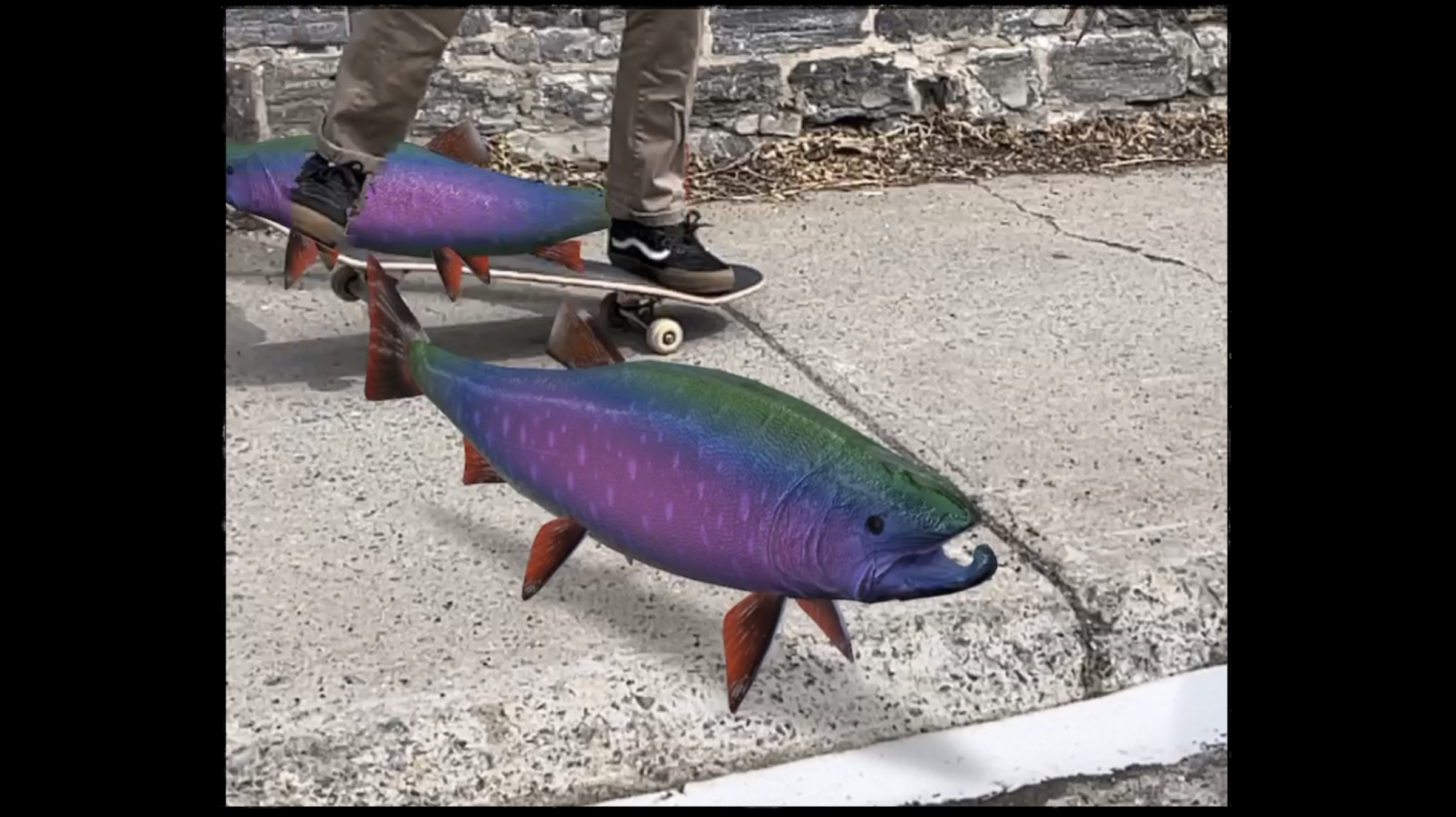 ARChar (Augmented Reality Char, Study for for Saputiit Fish Wier Skateboard Plaza Nuit Blanche Toronto 2022) 2022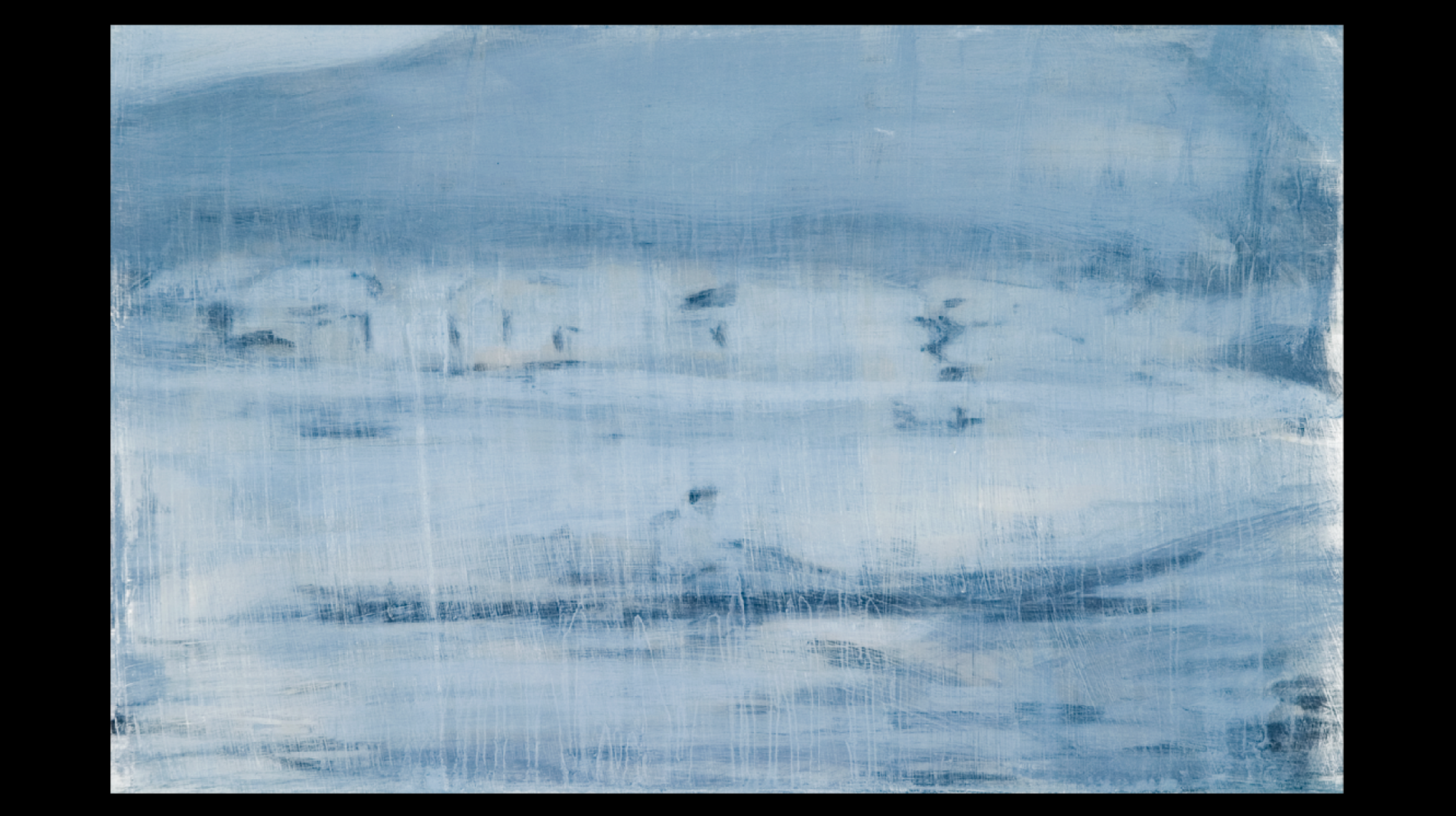 Single with Townscape, version 2, oil on plexiglas 31.6x50cm, 2008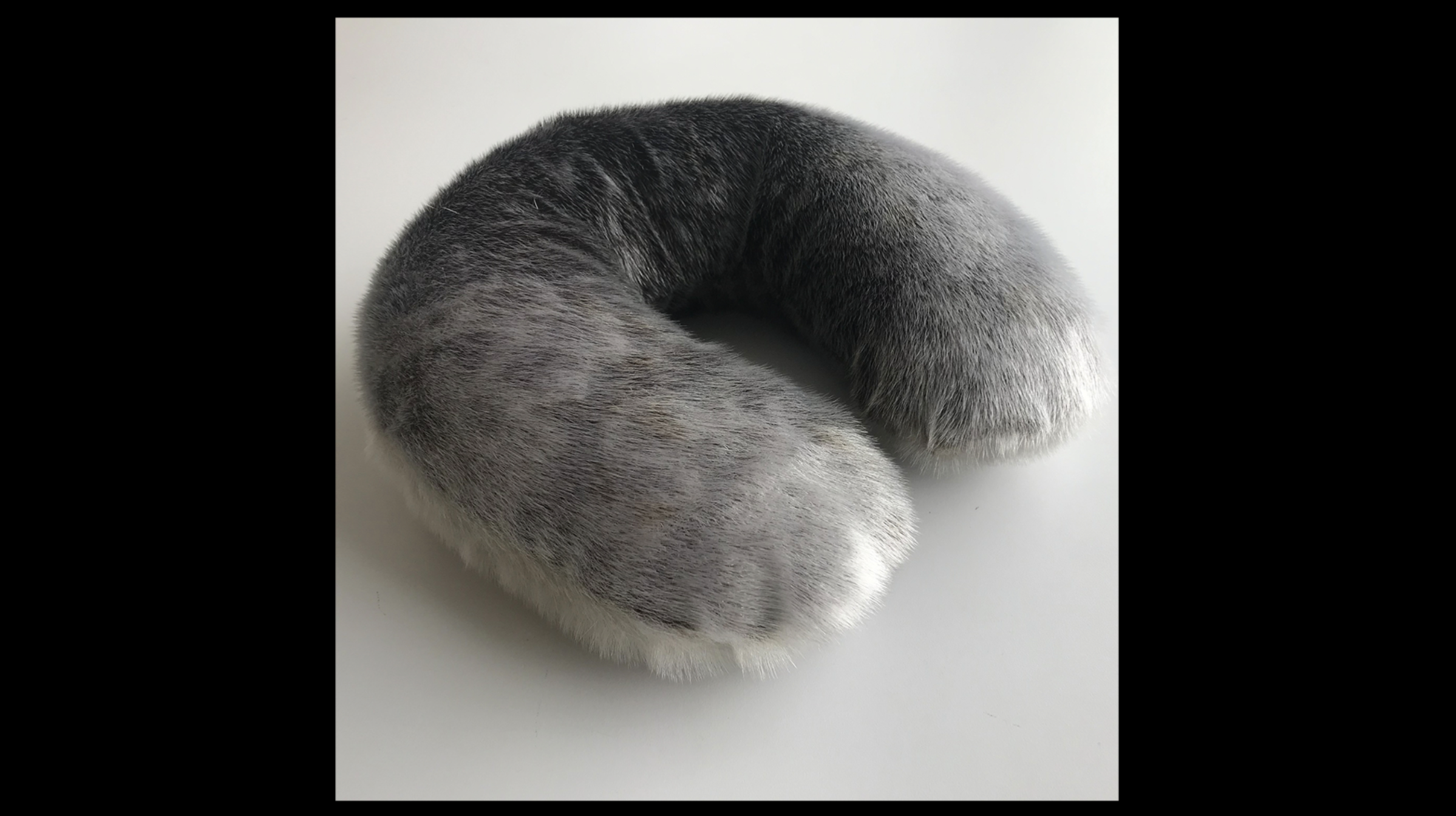 Seal Skin Neck Pillow, Seal Skin, 2019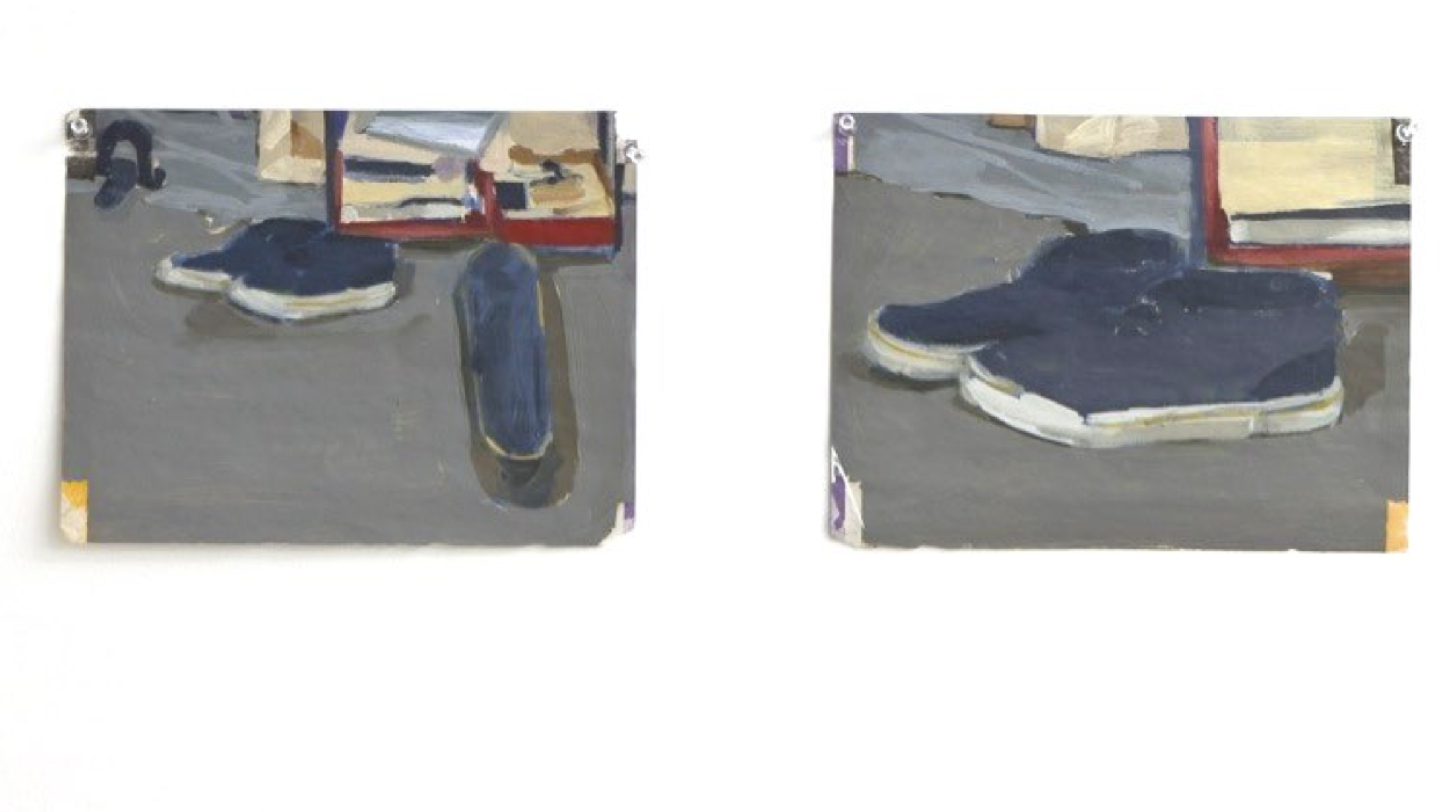 Untitled (telephone book diptych series) oil on paper, 10.75 x 8.75", 2010