ARTIST IN RESIDENCE
_
JULIE LOVETT
In residency from September 6 to December 13, 2021.
Born in 1984 in Co. Kerry (Ireland). Lives and works in Kerry (Ireland).
julie-lovett.com
The studio space and its position within my practice highly inform my practice. Having recently relocated from city to countryside, the starting point for this shift of practice is geared around exploring how the artistic energies of the city can be adjusted and transferred to rural space using 'the rural survival of the contemporary artist' as a fictional tool to develop broader narratives.
Having grown up in rural Ireland, I draw influence from the experiences and sense of place I encountered as a child in Co. Kerry. These experiences can often function as starting points, situating my work within a familiar landscape of local language, expressions and histories. Identifying myself as a 'professional' artist has always been a challenge and embracing factor that informs my working processes.
I use mediums such as durational video, painting, performance, image making and language as tools to respond to the spaces around me. Through repetitive processes of expanding and manipulating these mediums, the work physically and conceptually switches positions back and forth, consciously and unconsciously feeding and bouncing off their own actions and creations. Reoccurring themes that dominate my practice and continue to excite me are the changing functions of gestures, objects and images, themselves changed by the spaces and environments that play host to them.
Julie Lovett
She completed a degree in Painting at The Limerick School of Art and Design from 2003- 2007. After graduating, eager to continue making work, she moved to Cork and worked solely as a practicing artist for a year. She then went on to earn a Masters of Fine Art at The University Of Ulster, Belfast 2009- 2011. Since then she has been working as a professional artist in Belfast.
Recent artistic achievements include being one of five artists to represent Northern Ireland, selected for the Freelands Artist Programme (2018-2020). This creative and professional development programme included symposia (Sheffield, 2019) and exhibitions in PS2, Belfast (2019) and the Freelands Gallery, London, (2021). Much of her influences are derived from her rural upbringing, experiences and sense of place.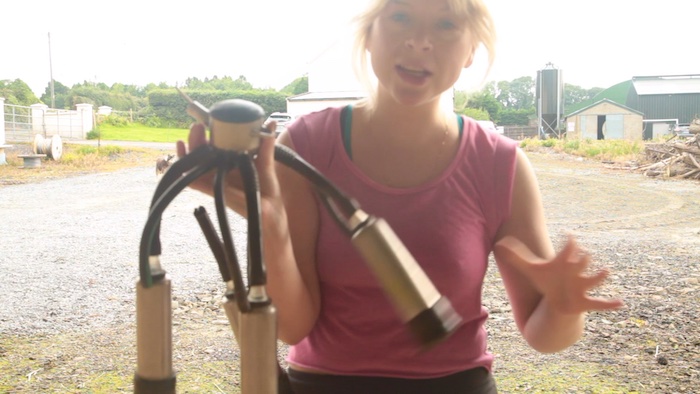 Julie Lovett, Take me to the countryside, solve all my problems and make my life
easier, 2019, video still.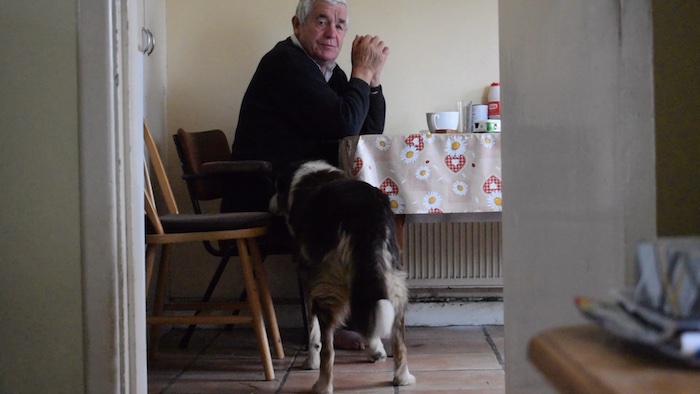 Julie Lovett, By mid-morning, those who eat breakfast will perform better, 2019, video still.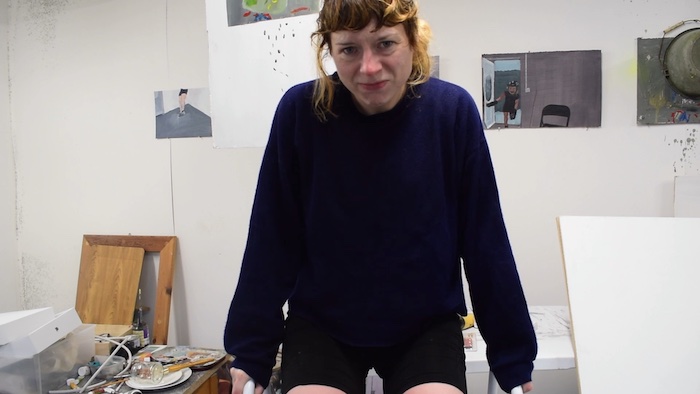 Julie Lovett, January Blues - another critical case, 2021, video still.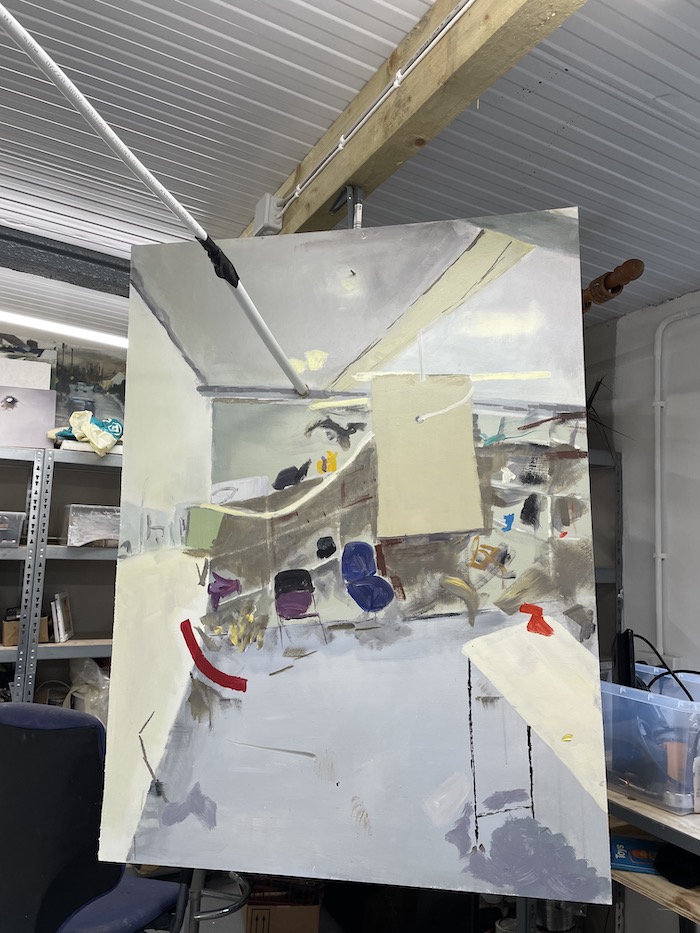 Julie Lovett, Blocked Nose Painting, 2021.