ARTIST IN RESIDENCE
_
IVAN CHENG
In residency from January 5 to April 12, 2022
Born in 1991 in Australia. Lives and works in Amsterdam (NL).
ivancheng.com
Writing and its relation to contextualized rhythm has always been central to how my work is developed. I frame my work as context specific, performative situations, driven by transactions and relations with hosts and collaborators. I'm very invested in questions around publics and accessibility, without any delusion that the work is for everyone, but I'm certainly working to regularly provide points of entry. I try to reflect as best I can the visible and invisible infrastructures of the context, often through the prism of my variously trained/historied performing body. I have long been interested in the idea of 'bad reading' – qualitative assumptions. The identities of other performers and non-performers in work I've produced in the past are embedded through rehearsal, dialogue and entrustment - I offer variously tight scores or structures for another to execute. While I consider the produced work largely ephemeral and held by gossip and interaction, the camera or recording device always holds a position.
(text by Ivan Cheng)
The performances of Ivan Cheng are incomplete, failing, desperate, and riddled with absence. He holds an MFA in Critical Studies (Sandberg Instituut), having previously studied at the Royal Academy of Music and Sydney Conservatorium of Music. Past presentations of his texts have occurred at Les Urbaines (Lausanne), Volksbühne Roter Salon (Berlin), Oude Kerk (Amsterdam), Belvedere21 (Vienna), MuHKA (Antwerp), Nacionaline dailes galerija (Vilnius), Unsound Festival (Krakow), Carriageworks (Sydney), Federation Square (Melbourne). He also works as a performer, clarinettist, dramaturg, and since 2017 has initiated project space bologna.cc in Amsterdam.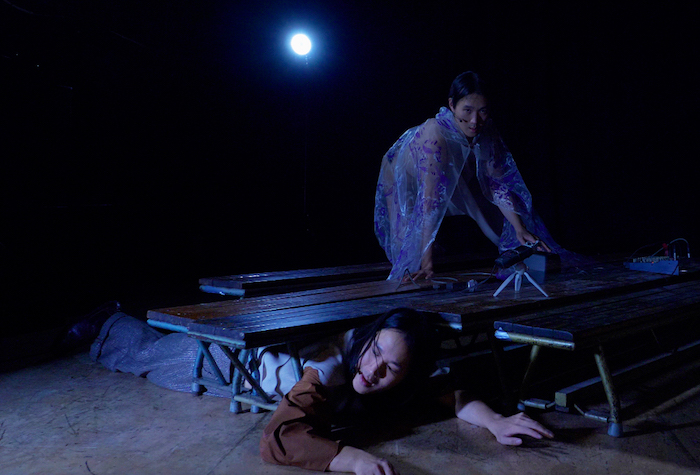 Ivan Cheng, Virginities, OCCII, Amsterdam, 2020. Camera: Arvo Leo.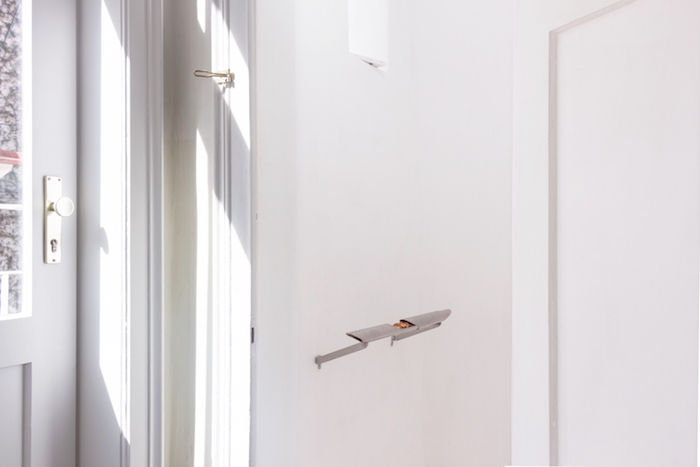 Ivan Cheng, Parataxis – sidling under eaves, spread the copycat not the origin, preen for chokehold; the bloodsucker's coming, so-so global morass, three-pack of microwaveable lava cakes, the obscene and overt as markers of repression, in-store celebrity hands you a scrunchie, actually horrific ways of describing the body, little mice and blossoming (bouillon cubes in the supermarket aisle, the deluded exuding of sexual energy for the purpose of making out with...), OoO, Vienna, 2021. Photo: Julius Pristauz.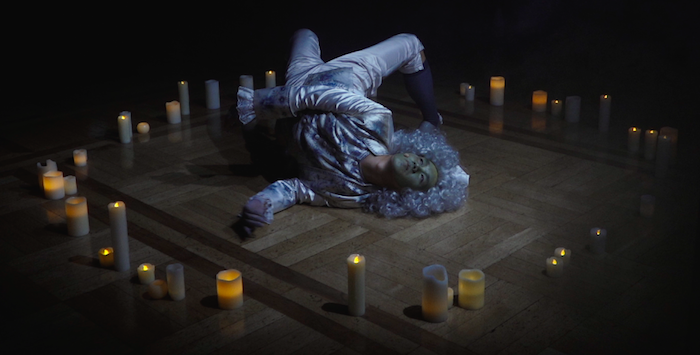 Ivan Cheng, Ouija DM, Next Waves Theater, Volksbühne, 2020. Camera: Alexander Iezzi.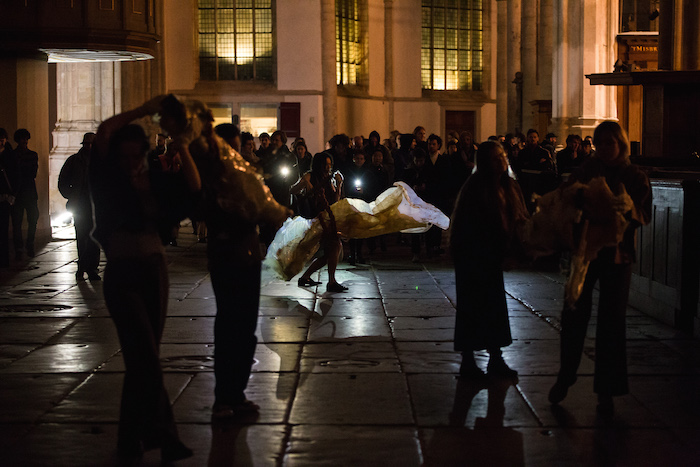 Ivan Cheng avec Kristoffer Zeiner, Gemini Exit [beeny's retirement], Oude Kerk, Amsterdam, 2019. Photo: Maarten Nauw.