ARTIST IN RESIDENCE
_
FLEUR MELBOURN
Born in 1987 in London (UK). Lives and works in Athens (GR) and London (UK).
fleur-elise.com
Fleur Melbourn makes films and installations that explore humanities exposure to malevolence at the hands of power. Her films use non-linear, layered narratives that place characters in a continual tug of war between fiction and reality.
Edited to disrupt a linear narrative, the films stitch multiple layers of footage and narrative atop one another, playing with the viewer's perception of time and place. Dense scripts, improvised dialogue and monologues explore social relationships where emotion, violence, gender and history are co-opted by systems of power.
Fleur lives and works in Athens and London. Recent exhibitions, commissions and residencies including Centre d'Art Neuchâtel (2018), In Extenso, Clermont Ferrand (2018), ANDOR, Londres (2018), Moly-Sabata, Sablons (2018), Jerwood Visual Arts, Londres (2017), Serpentine Gallery Miracle Marathon, Londres (2016), Composite, Bruxelles (2016), Serpentin Gallery Park Nights, Londres (2015), The Austrian Cultural Forum & Camden Arts Centre, Londres (2015).
During her residency at Triangle France - Astérides, artist Fleur Melbourn initiated a soap opera in 6 episodes, The Naked Lunch. The two first episodes will be shown in 2020 at the Atelier-Assemblée.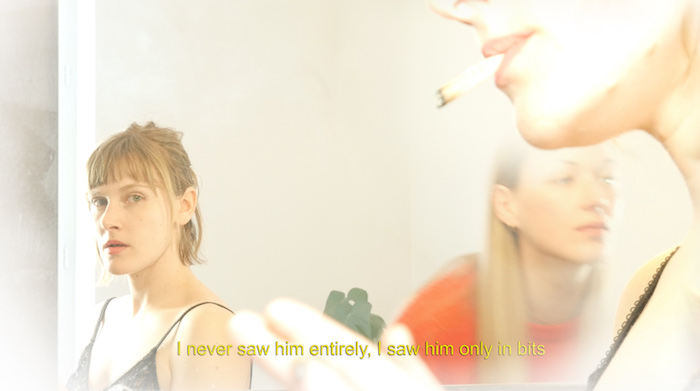 Fleur Melbourn, The Naked Lunch. S01E01, video, 26 min., 2019, production Triangle France - Astérides. Courtesy of the artist.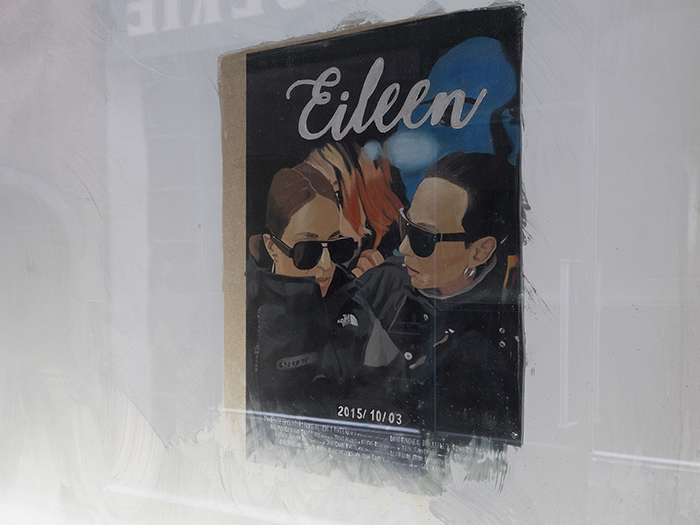 Fleur Melbourn, Eileen,  InExtenso, Clermont Ferrand, FR, hand painted movie poster and window installation, variable dimensions (Collaboration with Kate Mackeson, with the help of Naser Dushica), 2018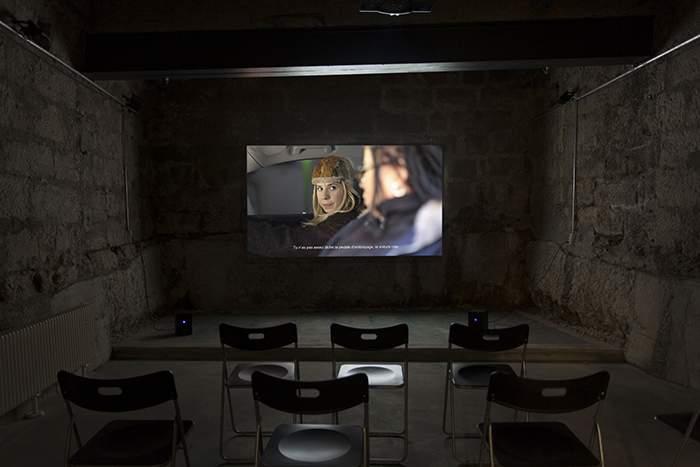 Fleur Melbourn, The Cruise (still), LOV' Centre d'art Neuchâtel, CH, video with sound, 14'10", 2018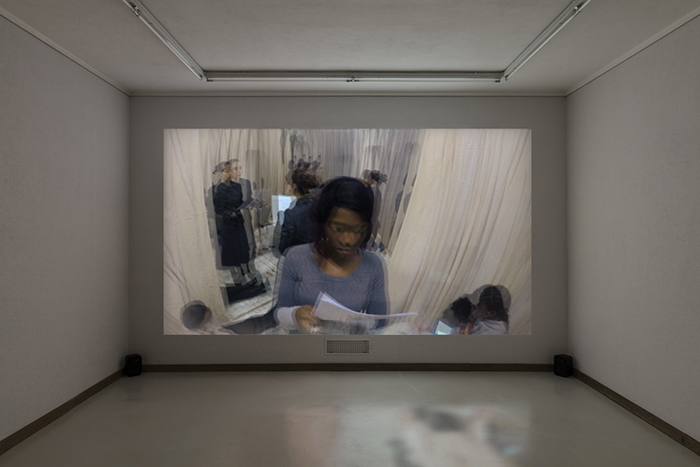 Fleur Melbourn, to tame a pack of dogs, Zara (still), ANDOR, London, stereoscopic (3D) video projection with sound, 22'10? (Collaboration with Kate Mackeson), 2017