ARTIST IN RESIDENCE
_
EOTHEN STEARN
In residency from September 10 to December 21, 2019.
Born in 1987. Lives and works in Glasgow (UK).
Eothen Stearn's art roams between the intimacy of personal relations, the detail of everyday life, music, feminism, queerness and science fiction. Eothen is interested in craft, memory, emotions and modalities of speech. Within Eothen's practice a space is made to dissemble hierarchies, so to look into the conditioning of bodies. Her work questions social responsibilities and intersections between private and public. Her practice incorporates sculpture, performance and sound, which although appearing different from each other in their materialities and temporalities, they are made of the same attitude; one that looks into everyday politics.
 
Sharp, intimate, touching, vulnerable observations are brought top the forefront using all kinds of materials: ceramics, textile, drawings, performance, song, all come tougher by Eothen's hand.
 
Part of Eothen Stearn's practice is playing in bands where naturally, collaboration is key. Eothen plays drums and keyboards in bands "2ply" in Glasgow with artist/musician Mark Briggs, and  "Difficult" (NL based) with Irish and Scottish visual artists/musicians Tracy Hanna and Kari Robertson.  
Eothen Stearn has a MA from The Piet Zwart Institute, Rotterdam and a BA from Goldsmiths University, London.
Eothen Stearn is welcomed as part of the international exchange program between Glasgow Sculpture Studios and Triangle France - Astérides.
A 7 years old exchange program realized in partnership with Glasgow Sculpture Studios, with the support of the City of Marseille Foreign Relations Office.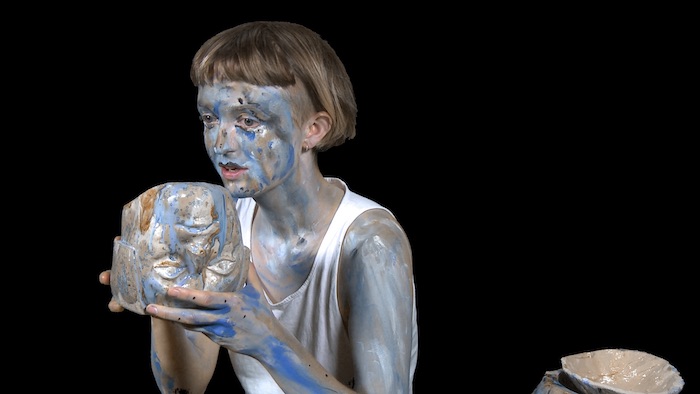 Eothen Stearn, Janus head series, ongoing, ceramics, performance to camera.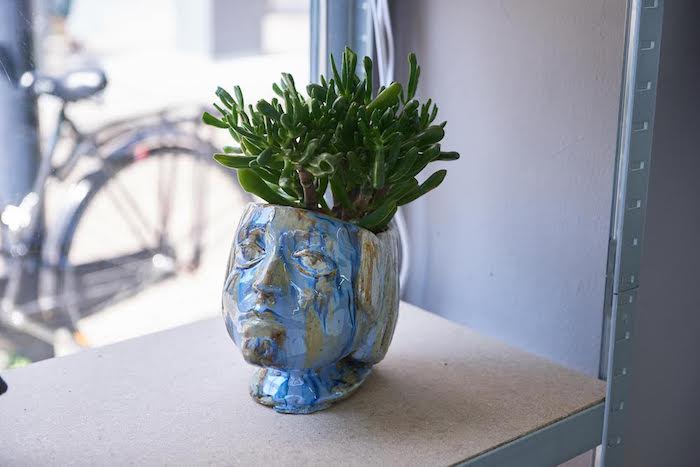 Eothen Stearn, Janus head series, ongoing, ceramics, performance to camera, 2018. Photo: Angelica Falkeling.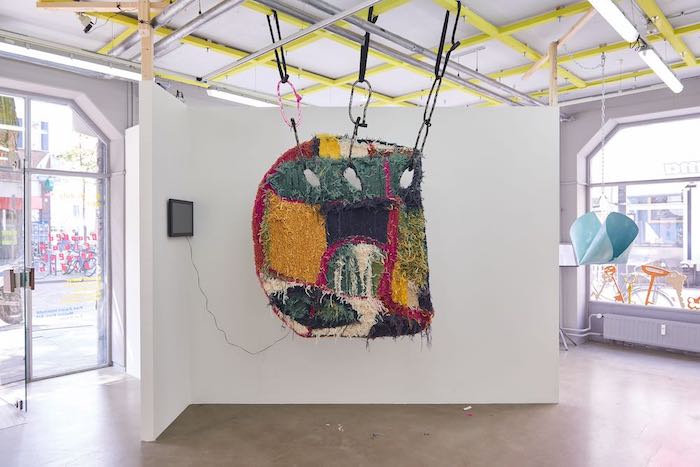 Eothen Stearn, Neighbourhood, hand tufted rug, bike locks, monitor, dimensions variable, ShowRoom MAMA, Rotterdam, 2017.

Eothen Stearn, Gossip witch, performance, mixed media. For event "Real Fabrications", STRYX Gallery, Birmingham. Photo: Tor Jonsson.