EMERGENCY STUDIO PROGRAM – SPRING / SUMMER 2021
The uncertain times we are going through weakening the art ecosystem. In this context, la Friche Belle de Mai, Fræme, and Triangle - Astérides have decided to make workspaces available to artists based in Marseille from 12 April to 12 July 2021.
_
TIMOTHÉE MONIER
Timothée Monier's work focuses on painting, drawing, collage, and sculpture. The artist drains, searches and puts together metal, plastic, concrete objects, or anything he can easily find on the street or on a construction site to connect all those "non-noble" materials and extract their poetic essence. In his work, each story is unique. He combines all the sizes stemming from the tools he finds. Once this construction principle is established and skillfully mastered, he plays with the stability of those structures and does not hesitate to experiment joyful encounters between drawings and volumes. In a way, he synthesizes a series of familiar elements to underscore them from a new perspective and at the same time, to offer original, unique and sincere interpretations.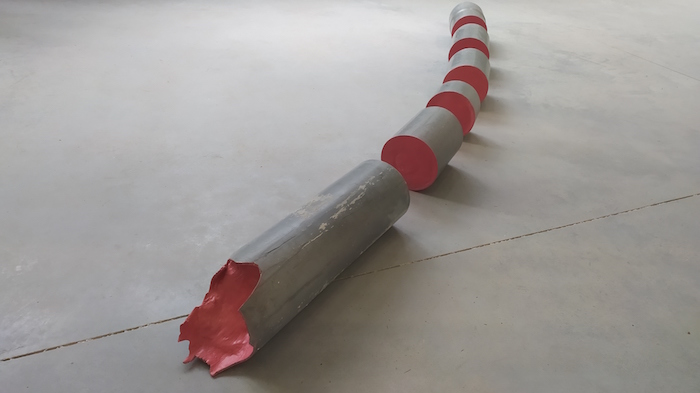 Timothée Monier, PVCnake, mixed media, 2020.
_
RYDER MOREY-WEALE
Through sculpture and sound installations, Ryder Morey-Weale develops eco-fictions based on shifts occurring within urban ecosystems. Gathering invasive plants, birdsongs recordings, or construction materials from brownfield sites, his work composes prospective surroundings in which cohabitations and unexpected alliances offer new ways of grasping and investing the world.
Born in 1994 in Eindhoven, Holland, Ryder Morey-Weale lives and works in Marseille. He graduated from the Superior Institute of Arts in Toulouse in 2019. He took part in the research program Creation and Globalization at the offshore School in Shanghai, China, where he participated in several exhibition projects. In 2020, he was a resident at Maison Salvan, Labège, and presented his first solo show in March 2021 at Bungalow, Berlin.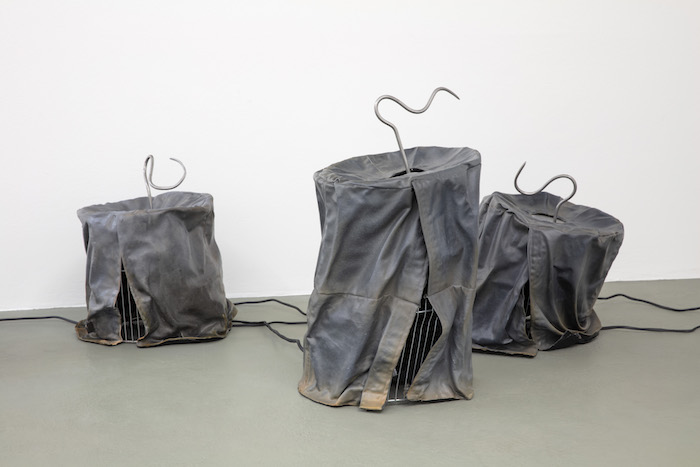 Ryder Morey-Weale, Singing at a loud party, installation view, Bungalow, Berlin, 2021. Photo: Andrea Rossetti / ChertLüdde.
_
SANDAR TUN TUN
Sandar Tun Tun works with visual and sound media. Composing an aesthetic and social experience often favoring the gaze, her practice is an exploration of listening through collaborative research projects and the musical entities Nay Thit (DJ, producer) and SD S (noise, experimental music). Her installations, performances, compositions, and collective writings investigate power relations, space of appearance, and the contemporary conditions for coexistence. She is also one half of BARE-TT, a duo formed in 2016 studying the possibilities of sound narration at the crossroads between sci-fi and symbiotic relations of the living.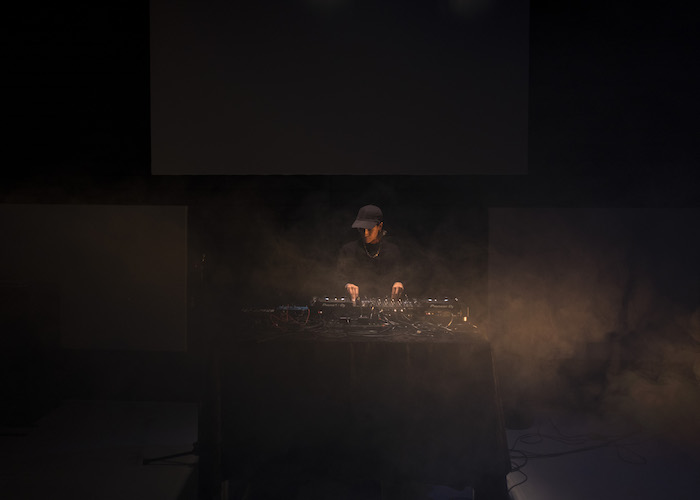 Nay Thit Dj set @ Archipelagogo Club de Mighty/Maïté Chénière, 2020. Photo: Eden Levi Am.