ARTIST IN RESIDENCE
_
CAROLINE MESQUITA
Born in 1989 in Brest (FR). Lives and works in Marseille (FR).
Caroline Mesquita's sculptural practice intertwines the materiality of her altered, oxidized, and painted copper and brass sheets with theatrical playfulness. Her metallurgic experiments result in life-size figures, interacting with each other in a mise en scène crafted from the sculpted sheets and forming an environment of coated steel. There is a distinctive boldness in Caroline Mesquita's gesture and approach to the material and the object as she transforms rough pieces of metal into a sophisticated ensemble of colored sculptures forming a joyful parade of dancing souls.
Caroline Mesquita was graduated from Ecole Nationale des Beaux-Arts of Paris in 2013. Solo exhibitions include Pink everywhere, Kunstverein Langenhagen, Germany; Jupiter Artland, Edinburgh, Scotland; Les Bains-Douches, Alençon, France, 2014, and 1m3, Lausanne, Switzerland, 2013. Group exhibitions include Europe, Europe, Astrup Fearnley Museet, Oslo, Norway 2014; The Space Between Us, Fahrenheit, Los Angeles, 2014; Memory Palaces, Carlier-Gebauer, Berlin, 2014; La Vie Mate?rielle, 15e?me Prix Fondation d'entreprise Ricard, Paris, 2013; and Rob Pruitt's Flea Market, Monnaie de Paris, Paris, 2012. Mesquita also attended the Mountain School of Arts in Los Angeles in the spring of 2014.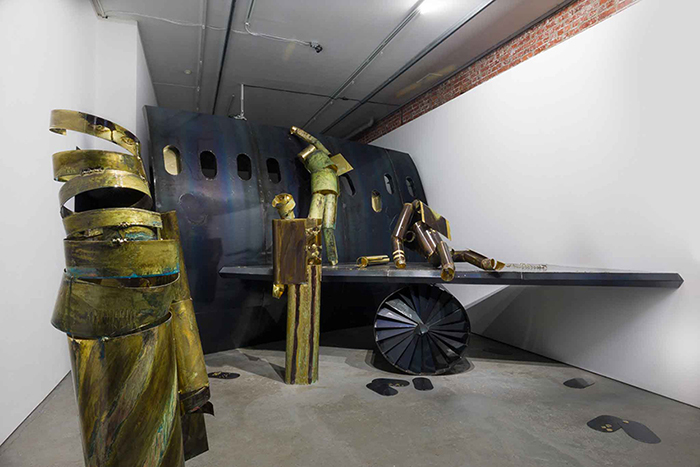 Caroline Mesquita, The Ballad, 2017, 221A, Vancouver, Canada. Photo: Dennis Ha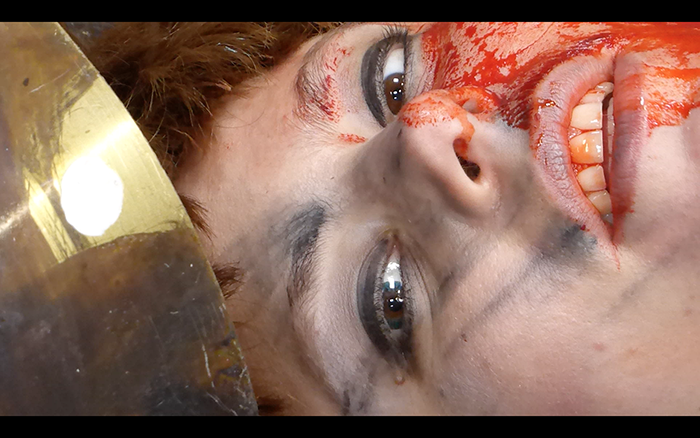 Caroline Mesquita, The Ballad, 2017, vidéo, 30 minutes.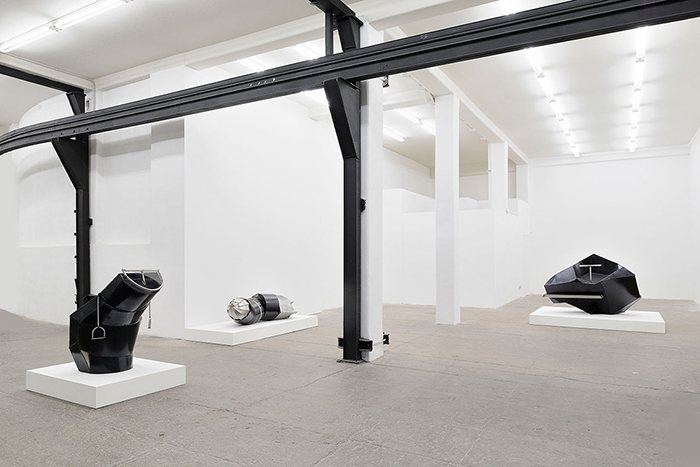 Caroline Mesquita, Night Engines, 2017, T293, Rome, Italie. Photo: Roberto Apa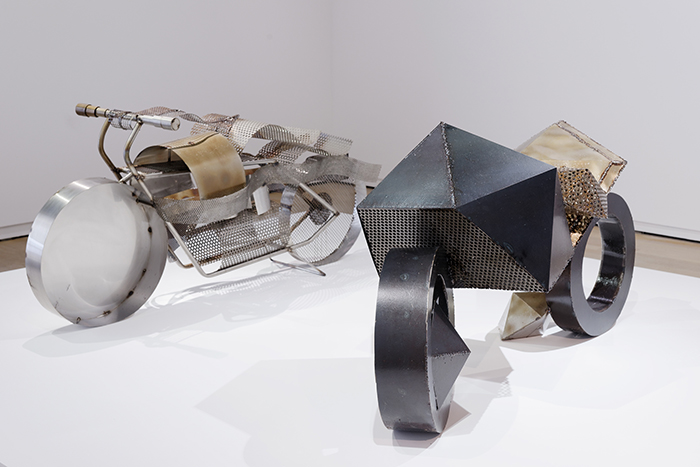 Caroline Mesquita, Les bons sentiments, 19th Fondation d'entreprise Ricard, 2017 Award, curated by Anne-Claire Schmitz. © Aurélien Mole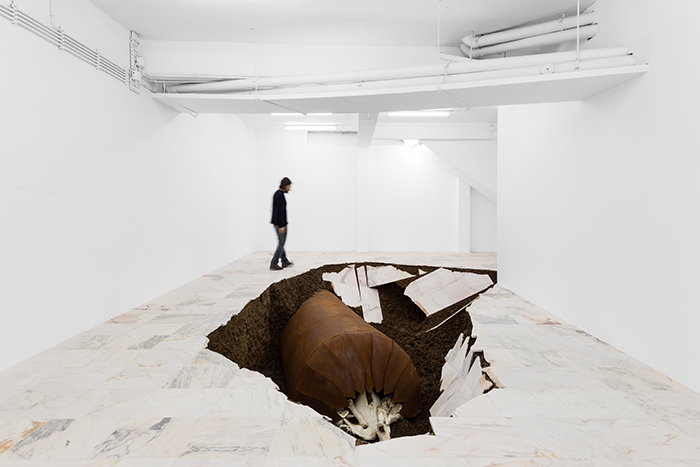 Caroline Mesquita, Astray, exhibition view, 2018, Kunsthalle Lissabon, Lisbon. © Bruno Lopes