ARTIST IN RESIDENCE
_
AYO
In residency from April 19 to July 26, 2021.
Born in Uganda. Currently working in the Netherlands.
www.christineayo.com
Ayo's artistic practice predominantly consists of research projects which shape shift into film, sculpture, sound and performance. Her work often starts from the personal and specific; favouring relation making with various bodies and geographies with whom she seeks out counter-narratives, fictions, pleasurable and uncomfortable ways of (re)telling histories.
Ayo graduated Cum Laude from the Piet Zwart Institute Masters Fine Art program in Rotterdam (2020) where her artistic research centred around archival methods of unofficial bodies and intangible cultural practices, thinking through histories that de-centre hegemonic archival and history-writing practices. Since then her focus on tracing intangible cultural practices has widened to include diasporic experiences. Presently, Ayo weaves text, music, image and video, creating new methods to excavate and explore how other bodies witness and hold diasporic temporalities. She sees her sculptural practice as exorcisms in which new forms of research, embodiment, and language can be translated materially.
Ayo's work has been exhibited at Museum Arnhem's Your Voice Matters, Expoplu Art Centre (NL) and screened during the 66th Oberhaussen Short Film Festival(GR) & forthcoming, at the European Media Arts Festival (GR) among other international institutions.
Ayo's residency is supported by Mondriaan Fund.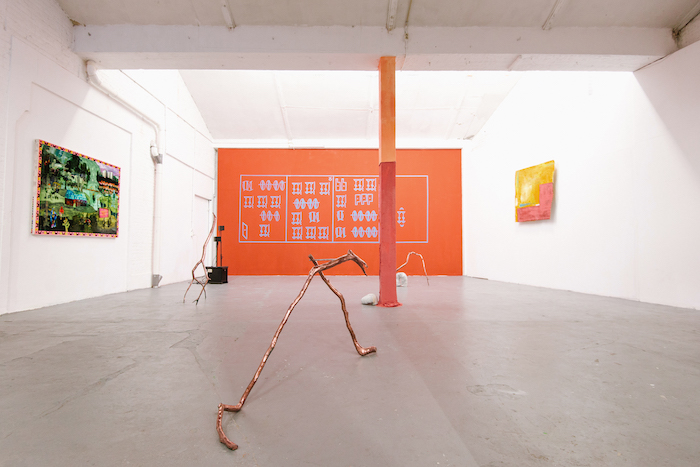 Ayo, Modern Day Griots and Tapped Train Conversations, exhibition view, Expoplu Art Centre, Nijmegen, 2020.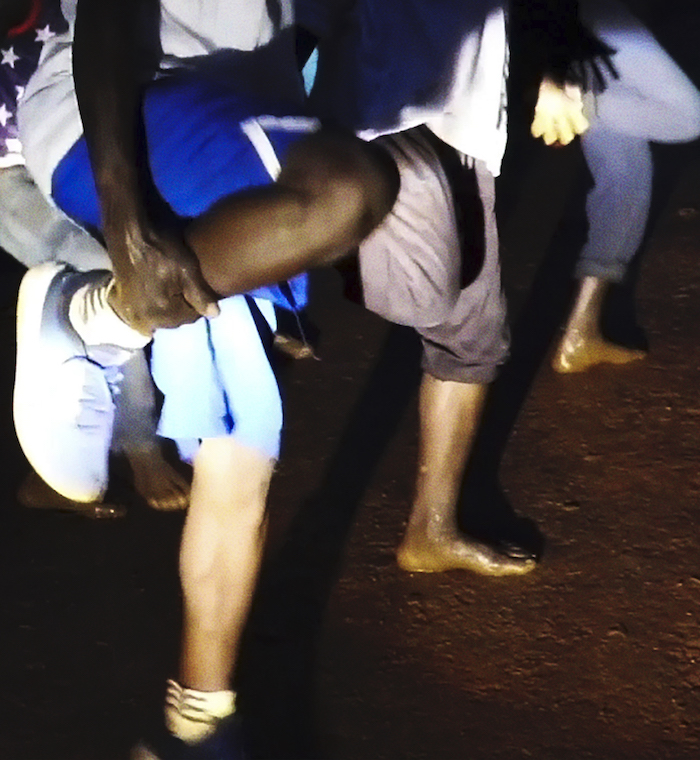 Ayo, Ikoce: Volume I, HD video, approx. 11 minutes, 2020.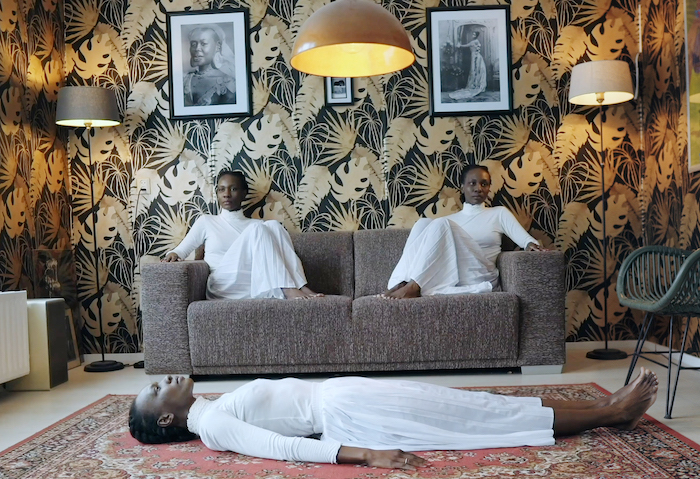 Ayo, Ostanus, infinite loop, 2021.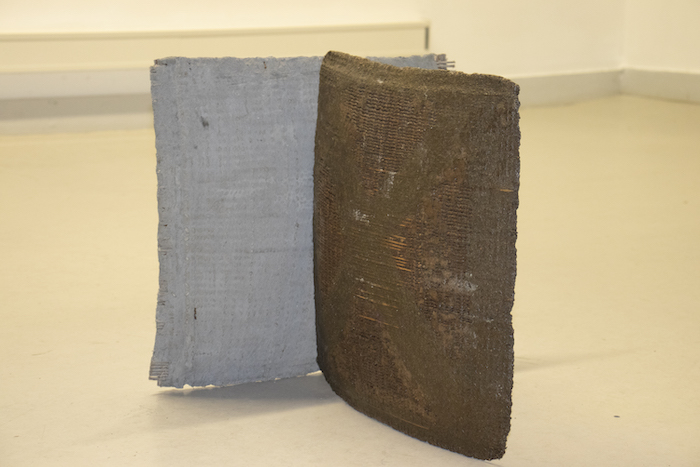 Ayo, She asked me, "Why did you come if you'll leave again?", sculptural installation, Open Studios, Piet Zwart Institute, Rotterdam, 2020.