ARTIST IN RESIDENCE
_
ANNE LISE LE GAC
In collaboration with Arthur Chambry

Anne Lise Le Gac lives in Marseilles. She studied at the Fine Arts School in Strasbourg from 2003 to 2008, focusing on performance art. She completed the ESSAIS master programme for dance at CNDC Angers in 2013. In 2014, she worked with choreographer Claudia Triozzi. Anne Lise Le Gac has also created solo pieces such as La Caresse du Coma and a collaborative performance project, GRAND MAL, with Élie Ortis, which they presented at the Les Urbaines festival (Lausanne), at Festival Parallèle (Marseilles) and at the TQW reopening weekend.
Since 2015, she has been co-organising the performance festival OKAY CONFIANCE that was recently held at La Ferme du Buisson (Paris).
In July 2018, in residency at Centrale Fies (IT), she starts a new performance project in collaboration with the artist and musician Arthur Chambry. This creation will be presented in spring 2019.
Arthur Chambry lives and works in Marseille. In 2014 he founded Cindys Tapes, an alternative music label with which he produces several international musicians. His musical projects, which he also releases on this platform, often solicit other mediums : for example "Storyboard" and his second "Album-video" released in 2016. Since 2016 he transposes his practice in a performative context, he builds his own instruments and plays his electronic compositions. In 2018 he plays "Circo Gelatino" in collaboration with Loto Retina and Gauthier Chambry at the Ferme du Buisson in Paris and Arsenic Theater in Lausanne during the festival Les Urbaines.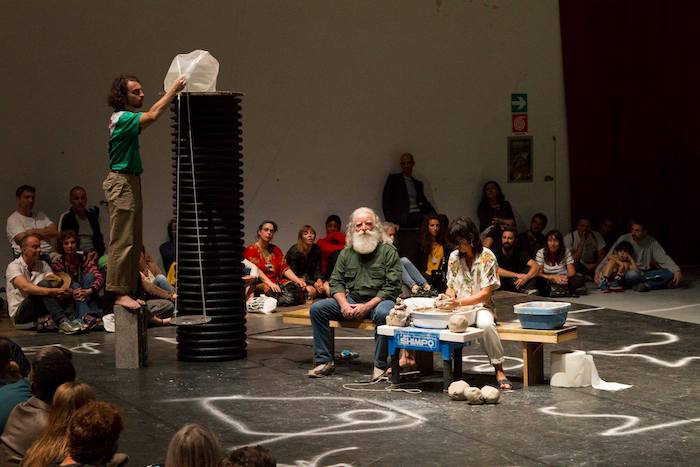 FORCE "G" en collaboration avec Arthur Chambry, ©Alessandro Sala , Courtesy of Centrale Fies in the frame of Live Works Vol.6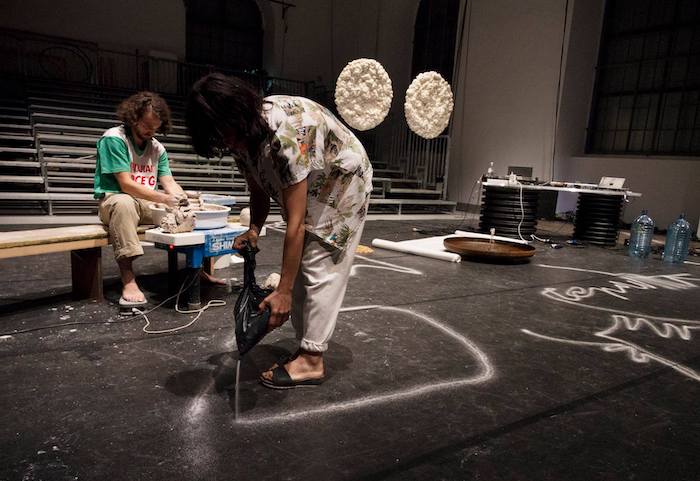 FORCE "G" encollaboration avec Arthur Chambry, ©Eleonora Tinti, Courtesy of Centrale Fies in the frame of Live Works Vol.6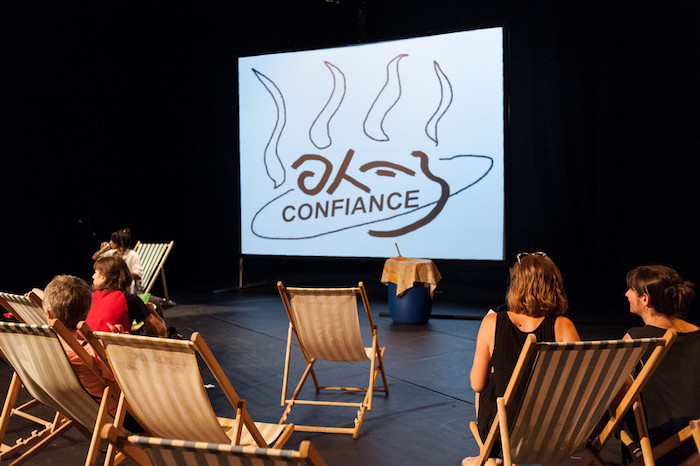 OKAY CONFIANCE#7, 2018, Performance Day#3, Ferme du Buisson © photo Émile Ouroumov.