ARTISTS IN RESIDENCY
_
ELLINOR AURORA AASGAARD & ZAYNE ARMSTRONG
In residency from September 11 to December 15, 2023
Ellinor Aurora Aasgaard was born in 1991 in Kristiansand (NO). Lives and works in Berlin (DE).
Zayne Armstrong was born in 1986 in Upland, Los Angeles (US). Lives and works in Berlin (DE).
Ellinor Aurora Aasgaard and Zayne Armstrong have been working together since 2018. Their practice focuses on scenographic approaches to sculpture, and storytelling around the forming and breakdown of communities. Their work has been shown in several exhibitions and presentations, such as: "Days" Kunstnernes Hus Kino, Oslo; "The Grind" Vigeland Museum, Oslo; "Beni: Under the Influencer" Agder Kunstsenter, Kristiansand; "Days" Pogo Bar at KW Institute for Contemporary Art, Berlin; "Blowout" Kling & Bang, Reykjavik; "Bronzed, brassed and coppered." Sundy, London; Radical Film Network Meeting, Berlin; "Days" Fotogalleriet, Oslo; On&For Production, Nordland kunst- og filmskole, Kabelvåg; Porn Film Festival 17, Berlin.
They are currently preparing upcoming exhibitions at NKR, Dusseldorf (Nov. 23) and Buskerud Kunstsenter, Drammen (Jan. 24), as well as a permanent public sculpture at Granåsen Sports Park in Trondheim, Norway. At the residency, they are making a radio play, supported by OCA (Office for Contemporary Art Norway).
Bedside Table with Toppings, 2022 - acrylic paint on canvas, 28 x 28 x 4 cm
Photo credit: Ellinor Aurora Aasgaard & Zayne Armstrong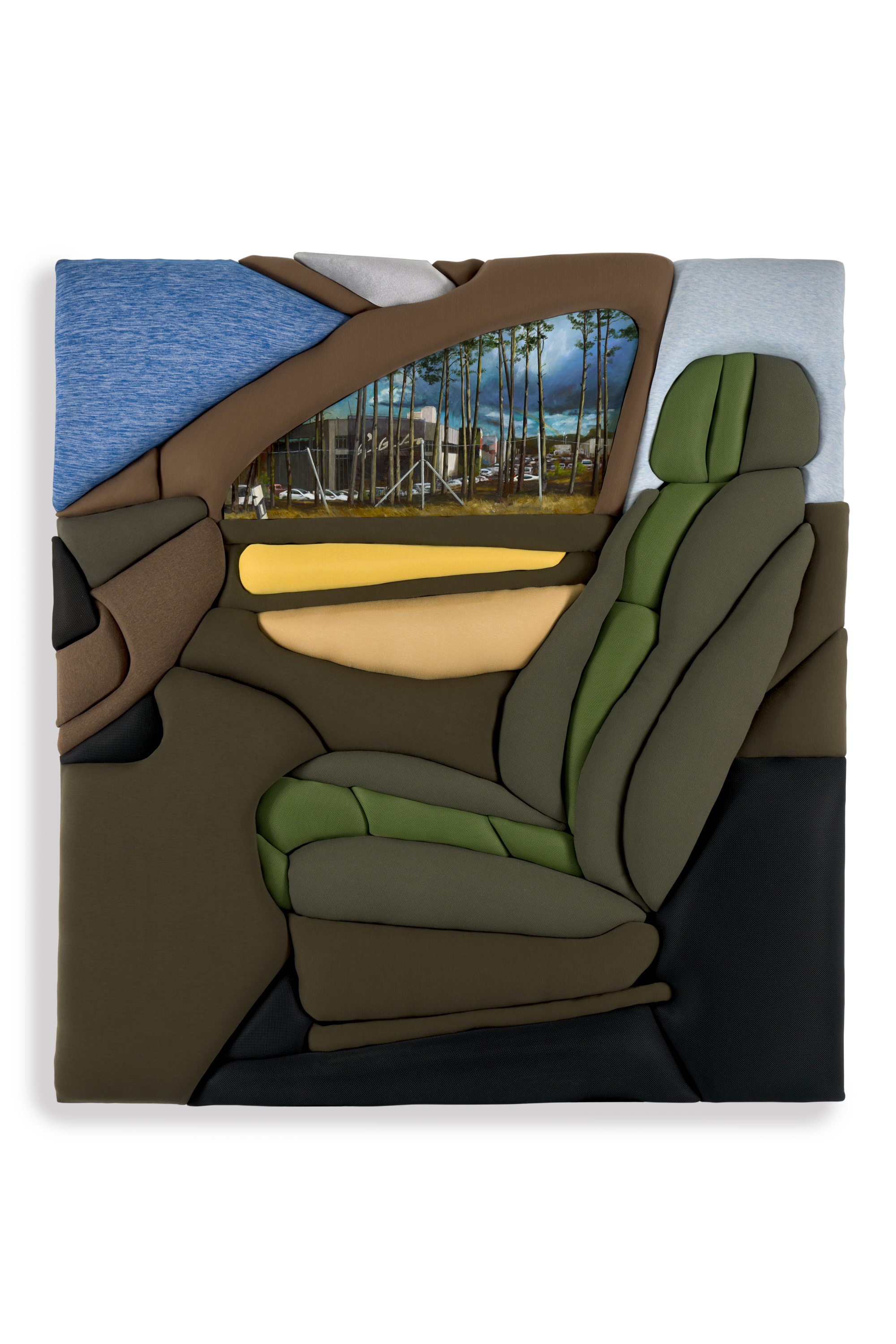 Passenger's WeUFinder (with WeU of Gigafactory), 2022 - plywood, textile, black wall paint, hardware, acrylic on canvas, 160 x 150 cm.
Photo credit: Marlene Zoë Burz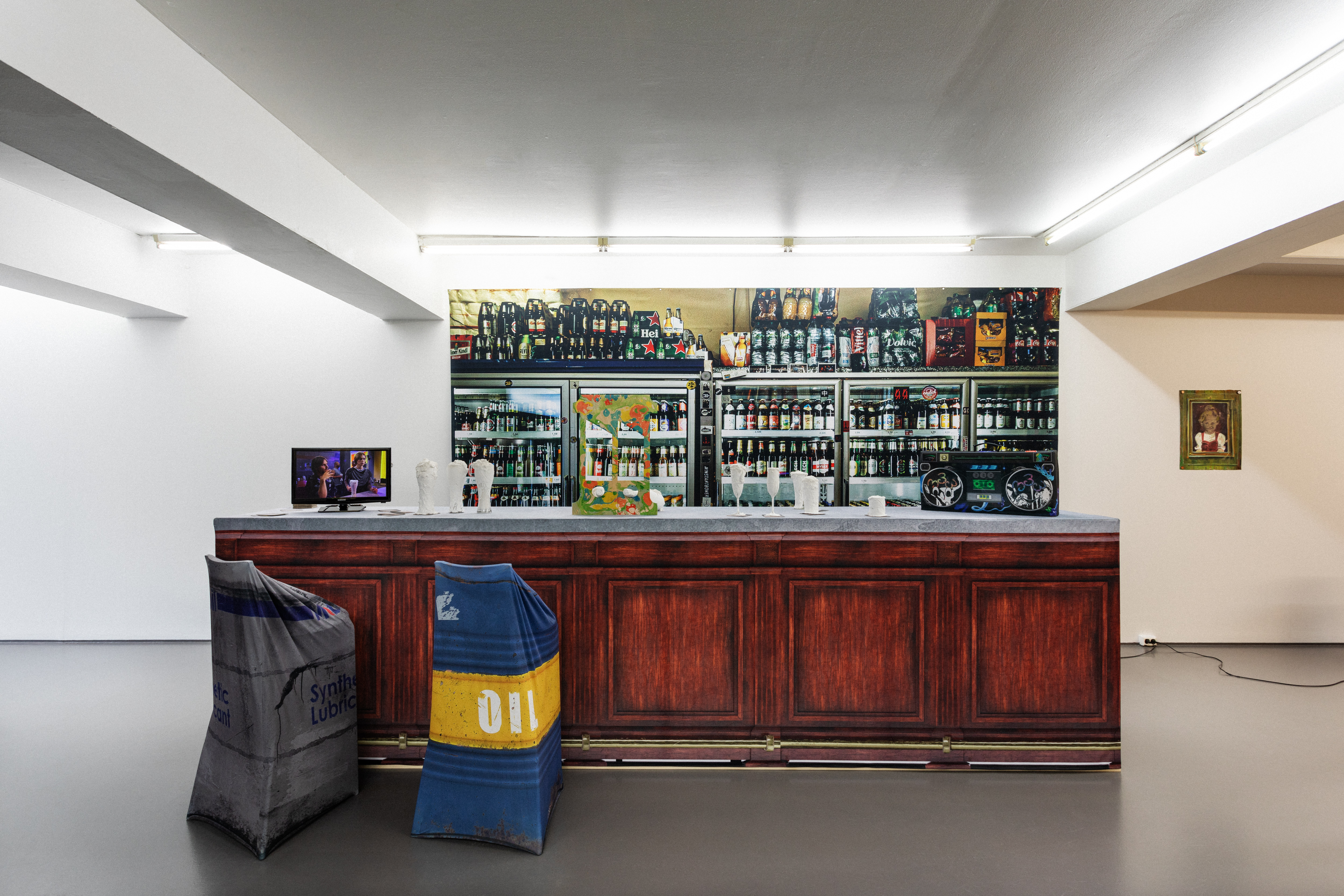 Installation view Days at Fotogalleriet, Oslo, 2020. Photo printed textile scenography with featured works by 333 Boyz (Sam Lubicz & Liam Morrison), Ulrike Buck, Bob Kil, Nicholas Korody and Elizabeth Ravn. 
Photo credit: Julie Hrncirová
Beni: Under the Influencer (Maximal Hostel, Bunk), 2023 - wood, acrylic paint on canvas, monitor with single-channel video, 96 cm x 205 cm x 244 cm, video: 13 min (starring Julie Chance)
Photo credit: KUNSTDOK/Tor Simen Ulstein
Desktop of Multitasking Truths, 2023 - mixed media (mechanical parts, textile, vacuum-formed plastic, wood), 500 x 300 x 70 cm.
Photo credit: Jon Gorospe