_
DO DISTURB FESTIVAL
Arthur Eskenazi, Sara Sadik
Off-site program by Triangle France - Astérides for the fifth edition of Do Disturb, the performance arts festival at Palais de Tokyo, Paris
From 12 to 14 April 2019
Palais de Tokyo
13 avenue du Président Wilson
75116 Paris
_
IDEAL CORPUS
Arthur Eskenazi
Friday at 8:30 P.M.
Saturday at 8:00 P.M.
Sunday at 3:45 P.M.
Galerie basse niveau 0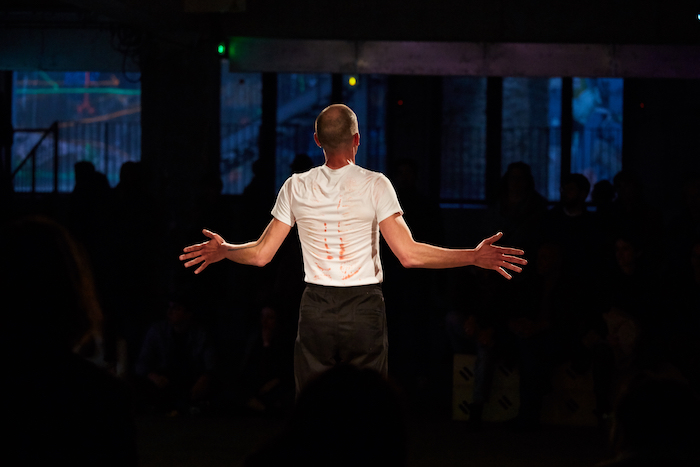 Arthur Eskenazi, Ideal Corpus, performance, 2019, Festival Do Disturb, Palais de Tokyo, Paris. © Ayka Lux
With this nod towards the duo of the same name who were active in the 2010-2016 period in the underground Seapunk scene in Marseilles, Arthur Eskenazi is attempting to create points of convergence while building up a bodily presence run through by a stream having multiple entries. He chooses to bring together things that seem, initially, quite opposed. Worlds of images, quotations, artistic disciplines or narrative registers build up as across a territory that has to be crossed over. The artist thus sounds out forms of otherness.
_
ALLO LE BLED
Sara Sadik
Friday at 7:30 P.M.
Saturday at 7:00 P.M.
Sunday at 2:45 P.M.
Galerie basse niveau 0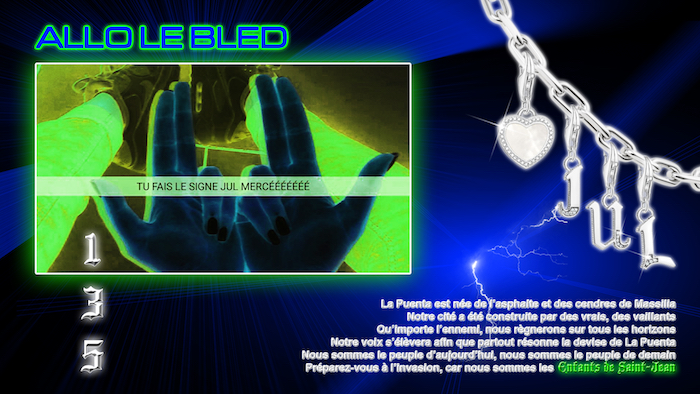 © Sara Sadik - Allo Le Bled, 2019
Sara Sadik's work is based in what she calls "beurcore", the culture of the young Maghrebin diaspora living in France, whose particularities she analyses so as to document them through fiction. "Allo le bled" is a sonic and visual ceremony during which Sara Sadik plunges us into the world of La Puenta: a new town run by the president Jul Saint-Jean. Through the character of Tchikita, she sets down the notions of fandom and cults.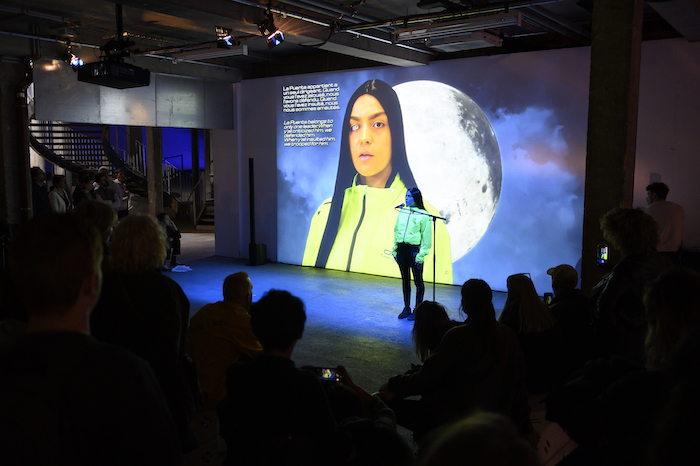 Sara Sadik, Allo le bled, performance, 2019, Festival Do Disturb, Palais de Tokyo, Paris © Guillaume Lebrun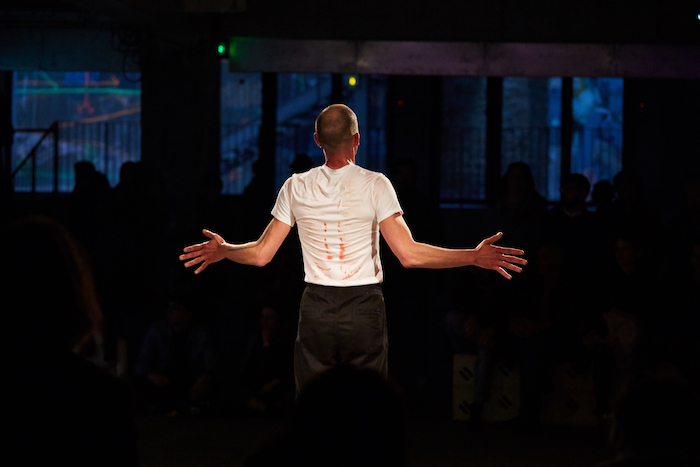 Arthur Eskenazi, Ideal Corpus, performance, 2019, Festival Do Disturb, Palais de Tokyo, Paris. © Ayka Lux