_
TU DEUH LA MISS 1/2
Sara Sadik
Performance as part of Festival Parallèle
Saturday 25 January, 2020
6:30P.M.
Atelier-Assemblée
Red staircase - 2nd floor
Friche la Belle de Mai
41 rue Jobin
13003 Marseille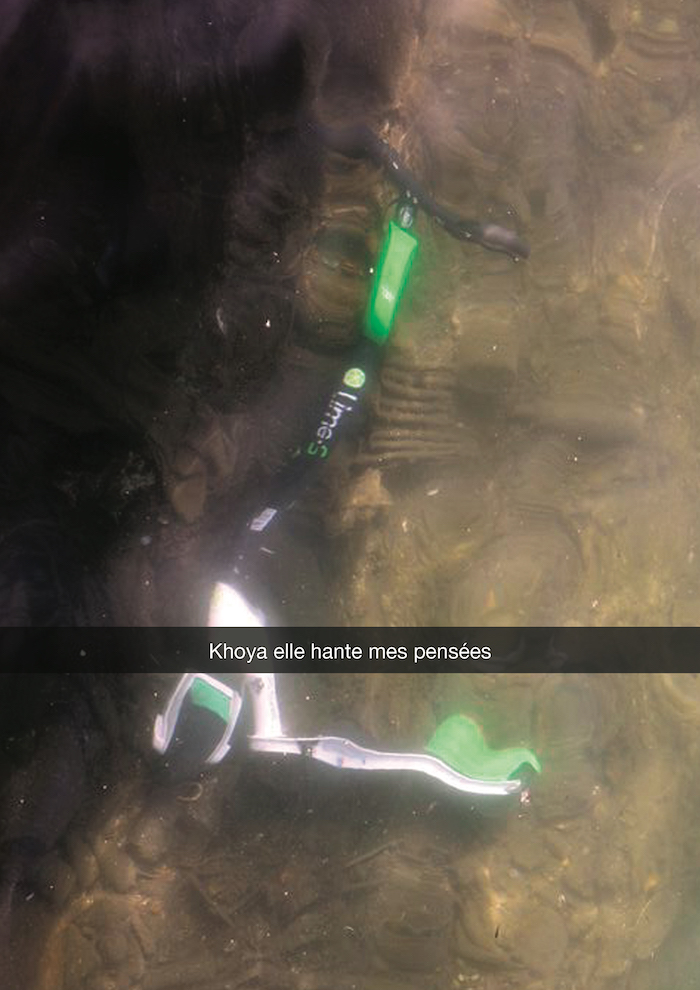 Tu deuh la miss is the first step of Hlel Academy, a multiple-part project the artist is dedicated to in 2020, exploring teenagers' interactions and displays of affection.
"Aged 16: we meet."
"The chick is sweet, I rode my bike on the rear wheel when I passed her."
"Hey chiquita! A two-wheel two-stage Kalenji-sportswear hook-up, electrified."
Sara Sadik's work is anchored in what she identifies as beurcore (north African) culture, that of the youth of working-class neighbourhoods originating from the North African diaspora. She manipulates the aesthetic references, be it related to music, fashion, social media or science-fiction, so as to create new stories that unfold in video installations, performances or photographs.
Sara Sadik lives and works in Marseille (FR). Graduated from Ecole des Beaux-Arts of Bordeaux in 2018, her work has been shown in exhibitions and festivals, such as Do Disturb - programmed by Triangle France - Astérides at Palais de Tokyo (Paris, 2019) ; at Karma International (Zurich, 2017) ; Art Athina Fair (Athens, 2017) ; Roodkapje (Rotterdam, 2019) ; Istituto Svizzero (Rome, 2017) ; Open'er Festival (Gdynia, 2017) and 221 A (Vancouver, 2017). Her work has been presented in a solo show at Voiture 14 (Marseille, 2019).
Triangle France - Astérides accompanies Sara Sadik's practice in the frame of her residency in the Marseille City Studios.
The Atelier-Assemblée is a space of collective intelligence where public activities are developped around the residency. In this space, Triangle France - Astérides invites the audience to experience arts in the making.