_
LITTLE ROW OF SOFAS, AUTUMN
Off-site exhibition
October 25 – 27, 2019
Opening: Thursday 24 October, 6:00–9:00 P.M.
Galerie HLM / Hors les murs
20 rue Saint-Antoine
13002 Marseille
Open 3:00–7:00 P.M. and by appointment.
Proposed by Madison Bycroft and GHOST
Madison Bycroft, artist in residency in the shape of the City of Marseille artist studios program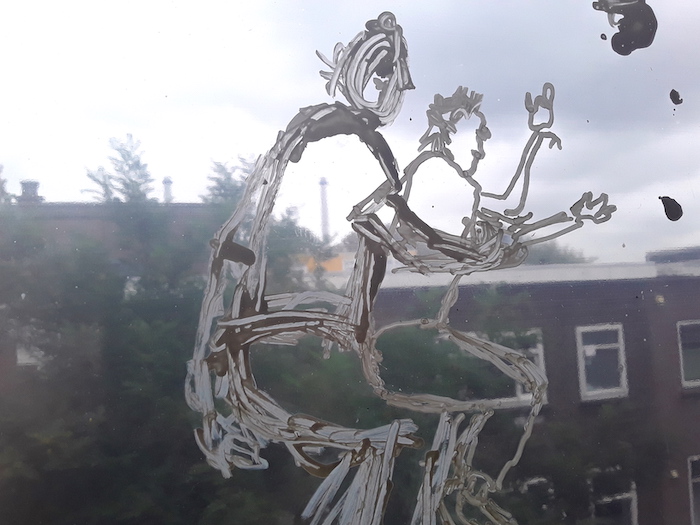 © Tracy Hanna, 2019
Time to confess
Metaphors
Respect
Rough door
Angry neighbour
Feeling the nicotine
My whole body felt
Empty of words
In the car
No aptitude
Feel well
See me
Disdain for that work
Feel me
Worn out
Hurry
I took a shower
With dinner
He seemed worn out
Hairdresser
Didn't push away the hand
I felt sorry
Circumstances
Games of seduction
Smell of burned stubble
What I looked like
Silent passion
The most genuine
Annoying obligation
Extraordinary
Game
Today
Appears on TV
At sensual distance
For example
Temporary odd jobs
Life is
Having to represent ourselves
We'll truly remember ourselves
Failure is
On the monitor
Page
Another cup of tea
(No harm)
Tracy Hanna was born in Ireland and has lived in Rotterdam, The Netherlands for the past five years. She studied at the Piet Zwart Institute there, and has worked at the bar at an experimental venue called Worm for the past three years since graduating. She has co-founded and co-run, since 2017, an artist run space called ONONO, also in Rotterdam. She is part of collaborative duo The Postpeople since 2015. She has made music with the band Difficult since 2017. This is her first solo exhibition since 2014.
More infos about:
Tracy Hanna
GHOST