UPCOMING
_
BARZAKH
Lydia Ourahmane
Solo exhibition
Curated by Céline Kopp
June 5 – October 24, 2021
Opening: Friday, June 4th, 2021
Floor 3 - Tour Panorama
Friche la Belle de Mai
41 rue Jobin
13003 Marseille
An exhibition commissioned and produced by Triangle – Astérides, centre d'art contemporain and Kunsthalle Basel.
In partnership with gmem - CNCM - Marseille and rhizome, Algiers.
The exhibition is presented from March 2nd to May 16, 2021 at the Kunsthalle Basel.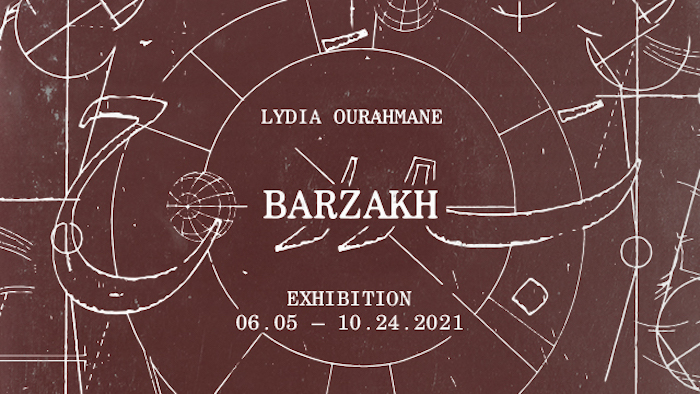 Design: Collin Fletcher, 2021
A ransom, an illicit border crossing, an exchange of nationality: Transactions of different sorts are often the conceptual starting point for Lydia Ourahmane's art. The results encompass video, sound, performance, sculpture, and installation, exploring the way histories of displacement and colonial oppression are inscribed upon bodies. For this exhibition, Lydia Ourahmane presents a newly commissioned work.
Lydia Ourahmane (b. 1992, Saïda) lives and works in Algiers and Barcelona. She is graduated from Goldsmiths University of London in 2014 and has exhibited internationally. Recent exhibitions include: "Solar Cry", CCA Wattis Institute (San Francisco, 2020), "Homeless Souls", Louisiana Museum of Modern Art (Denmark, 2019), "Crude", Jameel Art Center (Dubai, 2019), "Manifesta 12" (Palermo, 2018), "Jaou", cur. Myriam Ben Salah (Tunis, 2018), "Droit du sang (blood right)", Kunstverein München (Munich,2018), "New Museum Triennial: Songs for Sabotage", New Museum (New York, 2018), "The You In Us", Chisenhale Gallery (London, 2018).