_
Making love to unknown cities
Katrin Ströbel
Performance
Thursday, August 25 2022
18h30
Tour Panorama, 4th Floor
Friche la Belle de Mai
41 rue Jobin
13003 Marseille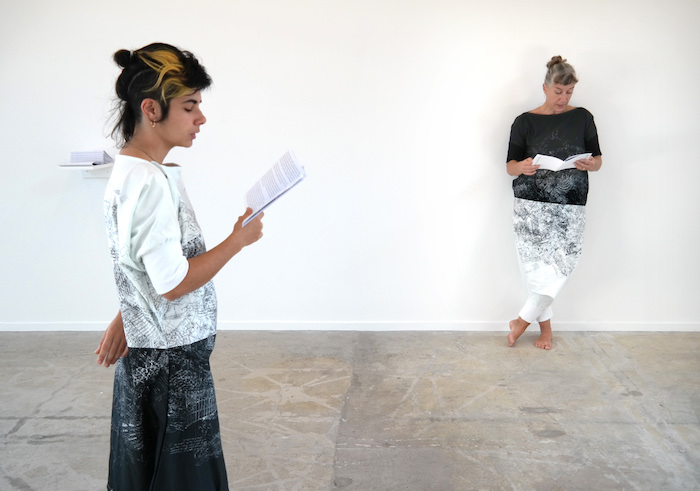 Katrin Ströbel
"Making love to unknown cities" is both an installation and a performative lecture that was developed for the exhibition "My North is your South" at La Kunsthalle Mulhouse in 2018 and that continues to be performed since. It is a multi-layered project about the (female) body, public space and space(s) of intimacy.
"Making love to unknown cities" are two identical jumpsuits that can be worn in two ways. Architectural drawings, travel routes, bits of personal maps and fragments of texts are print- ed of the fabric. These elements frame the body within a specific context and evoke the impact that our urban environment has on the individual. Clothing becomes a significant second skin, burdened by history and culture. The edition in French and German "Making love to unknown cities" examines the relation between, gender, body and public space in different cultural contexts.
Performance in collaboration with Mouna Karimi, artist researcher, and presented as part of the exhibition Jaimes.
Find the full text "Making love to unknown cities" by Katrin Ströbel in the exhibition space and by clicking on the links below :
"Making love to unknown cities", full text French version
"Making love to unknown cities", full text Arabic version
"Making love to unknown cities", full text Deutsch version