_
PLUS FORT QUE MOI
Aurélien Potier
Performance - reading
Thursday 6 February, 2020
7:00 P.M.
Free admission (within the limits of available space)
Doors open at 6:45 P.M.
Duration of the performance: 30 minutes
This performance - reading is preceded by a reading workshop conceived as a journey through Guillaume Dustan's writings, in partnership with Les Beaux-Arts de Marseille.
Atelier-Assemblée
Escalier rouge - 2e étage
Friche la Belle de Mai
41 rue Jobin
13003 Marseille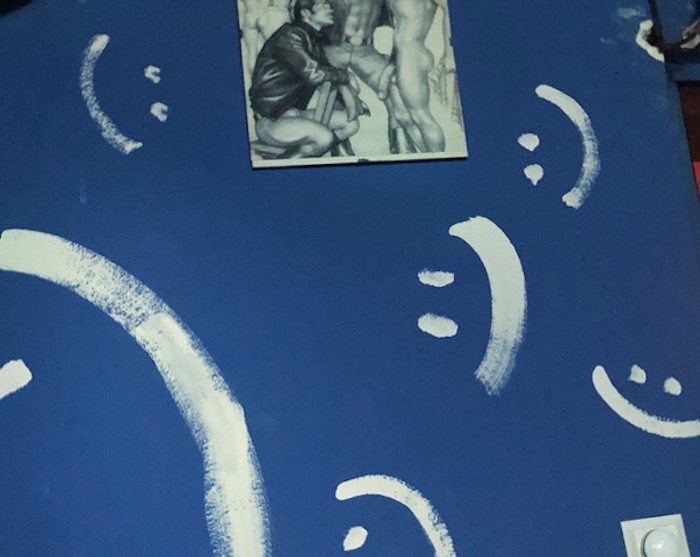 © Aurélien Potier, 2019.
"...Because in fact in this relationship the bond is assumed, we don't pretend to be alone and to be able to make it alone. Without somebody else I would not feel that. I owe them everything.
To fight? Sit down, learn, do nothing? YES, EXACTLY THAT!
I used to be something else until I wasn't.
Because there is absence of memory pressure, it may also never be.
There is no way.
There is no way to let it happen until it ends. The end? There will be no end. Only limits."
This performance is an exploration of dependence. We won't exceed our limits, we will do within them.
Through his practice, Aurélien Potier is researching and exploring resistance, abject and the uncanny. Working from his own body or from digital images, Potier is looking for a radical intimacy and a radical alterity. His visuals and texts are situated somewhere in between vulnerability and cynicism, in between comic and worry.
Aurélien Potier (born in 1992, France) is graduated from Rietveld Academie in 2018. His work has been presented in the frame of a solo exhibition at Belsunce Projects (Marseille) and several collective exhibitions in venues such as espace Ness (Paris), de Oude Kerk and SSBA Salon (Amsterdam, Pays-bas), Cooper Union (New York, USA), SUB (Çanakkale, Turquie), Sissi Club and Voiture 14 (Marseille).
Aurélien Potier is artist in residence at Triangle France - Astérides from September 2019, in the frame of its program in support of the production and the development of projects anchored in Marseille.
The Atelier-Assemblée is a space of collective intelligence where public activities are developped around the residency. In this space, Triangle France - Astérides invites the audience to experience arts in the making.
—
READING WORKSHOP
10:00 A.M.-6:00 P.M.
Conceived as a journey through Guillaume Dustan's writings, a reading workshop is proposed in partnership with Les Beaux-Arts de Marseille by Julien Laugier, Pascaline Morincôme and Olga Rozenblum as an introduction to their retrospective of Dustan's films, which is presented at Vidéodrome 2, Marseille, from the 7th to the 9th of February.
The workshop is led by the co-organisators of the retrospective, with Nina Leger, Nicolas Feodoroff, teachers at Les Beaux-Arts and their students.
Free participation upon subscription: contact@trianglefrance.org
Guillaume Dustan (1965-2005) was a French writer, publisher and magistrate. Between 2000 and 2004, Guillaume Dustan has directed seventeen films. After a first retrospective June 2019, in Paris, ten films are presented in Marseille at the invitation of Vidéodrome 2.